You have /5 articles left.
Sign up for a free account or log in.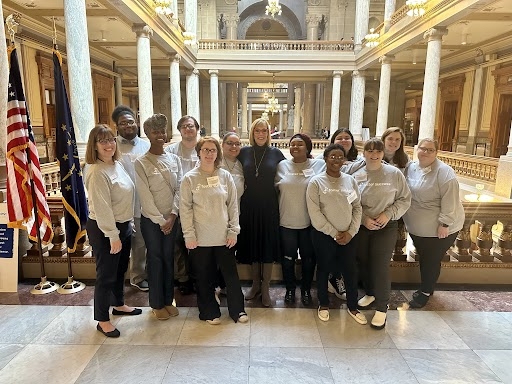 Efforts to improve college access and support for foster youth have spurred new laws in multiple states, with legislators from both major parties heeding calls to do more for a group of students often without family to call on for help.
"I've observed the level of bipartisan support for these issues increasing over the last couple of years, which is really promising," said Rodd Monts, director of state policy for SchoolHouse Connection, a national nonprofit organization that works to help young people overcome homelessness through education.
Efforts in states such as Washington tackle the broader issue of students experiencing homelessness in addition to supporting foster youth. Other states, such as Virginia, have recently passed more narrowly focused bills to help foster youth.
Many colleges and universities have offered various programs supporting foster youth, at times in partnership with a philanthropic group or a state agency. But there appears to be growing momentum for new or more comprehensive statewide efforts to assist a group that is statistically less likely to complete college. Monts said he has observed "an increasing number of legislative proposals being introduced over all."
Anne Ferrell Tata, a first-term Republican delegate in the Virginia General Assembly, sponsored legislation that aims to provide more campus housing over academic breaks to students with experience in foster care. The bill received unanimous approval from Tata's colleagues on both sides of the political aisle and awaits the signature of Governor Glenn Youngkin, a Republican.
The bill states that public colleges and universities with residence halls open during breaks must offer free housing during intersessions to students who were receiving support through the state's foster care system at age 18. A fiscal impact statement said the cost to colleges was "indeterminate," but it would likely increase the overall costs to students for campus housing.
A 2013 study by academic researchers at the University of Chicago and Rutgers University found that between 31 percent and 46 percent of youth aging out of foster care had experienced homelessness at least once by age 26.
"So anything we can do to redirect them to a more productive path is a win for all of us," Tata said. "Everyone knows education is the ticket to independence and success."
Tata said this includes community colleges and trade schools.
"They don't have to have a four-year degree," but "if they can do it and they want one, it's vitally important that we come alongside them and help them."
Some recent efforts to help these students have involved increased funding in the form of state grants for foster youth attending college.
An estimated 37 states offer either tuition waivers or scholarships for foster youth, according to a report by three advocacy organizations: Fostering Academic Achievement Nationwide Network, Education Reach for Texans and John Burton Advocates for Youth. Students may also qualify for federal education and training voucher assistance, but these grants may not add up to the full cost of attending college, advocates say.
Even as various bills have been introduced at the federal level in recent years to help foster youth attend college, some states are forging ahead with their own legislation.
Minnesota lawmakers in 2021 created the state's Fostering Independence Grant to cover the full cost of attendance, which includes room and board, books and supplies, and other expenses. The grant, provided to students for the first time this past fall, assists foster youth at public colleges and universities after other financial aid and any family contributions are exhausted. Participating private institutions in the state have agreed to provide aid to cover gaps from the grant.
A total of 389 students received the grant, according to Keith Hovis, director of communications for the state's Office of Higher Education. A statewide report for 2020 listed 13,442 youth of any age as being in out-of-home placement in Minnesota's foster care system. The grant is open to Minnesotans under age 27 who were in the state's foster care system at any point after their 13th birthday.
Hovis said the total grants awarded have exceeded the $3.79 million state allocation for the new program.
"We are transferring funds from other programs to fulfill the remaining spring semester need and fund students for summer. We are projecting $4M of payments in the 2022–2023 academic year. We are also requesting an increase of funding for 2023–2024 and 2024–2025 to meet anticipated need," Hovis said in an email.
While white children in Minnesota made up the largest racial group of those in out-of-home placements, "relative to their population, African American/Black, American Indian, children identifying as two or more races, and those of any race identifying as Hispanic, are more likely to both enter and continue in care," according to the state report.
National data show that Black and Native American children are overrepresented in foster care, according to the Annie E. Casey Foundation, a national organization that works to help children, youth and families. The foundation also reported that LGBTQ+ youth are overrepresented in foster care.
Some California lawmakers are currently pushing a statewide measure designed to pay the full cost of attendance for students with experience in foster care.
"The state had done a good job for a long time trying to put lots of resources out into the world for foster youth to go to college," State Senator Angelique Ashby, a Democrat, said in a recent webinar about the proposed legislation. "But it was mostly tuition, and foster youth, by definition, are housing insecure. So not knowing where you're going to live or where you're going to get your food means you can't really focus on college."
The grant would be paid for through an expansion of California's existing Middle Class Scholarship program and could decrease awards for other students by about $61, or 3.5 percent, say advocates with John Burton Advocates for Youth, which is promoting the bill.
The governors of Minnesota and California are both Democrats, as are the majority of lawmakers in their state legislatures, but Mississippi, a deeply Republican state, last year passed a similar law to provide college scholarships for foster youth. (There are about 4,000 children in foster care in Mississippi, according to the state's child welfare authority.) The scholarship program aims to provide, when combined with other financial aid, for the full cost of attendance at public higher education institutions, or up to the average cost to attend a state public institution if the student attends a private institution. Students must be under 25 and, like in Minnesota, must also have been in the state's legal custody or lived in group homes licensed by state child welfare authorities at any point since age 13 to be eligible for the scholarships. The first awards are set to be made in the 2023–24 academic year, according to the law signed by Governor Tate Reeves, a Republican.
"We have a duty and an obligation to ensure children growing up in foster care have the opportunity to turn their struggles into strengths," Reeves said in a statement, noting that the program includes $1 million in state funding. Reeves said he was "proud' to support the legislation.
"I hope that this can be a model for other states seeking to better support their foster children as well," he said.
Debbie Raucher, director of education for the California-based nonprofit John Burton Advocates for Youth, said efforts at individual campuses across the state to help foster youth go back some 25 years and cited California State University, Fullerton, as an early initiator.
"I would describe California as the trailblazer on this issue," Raucher said.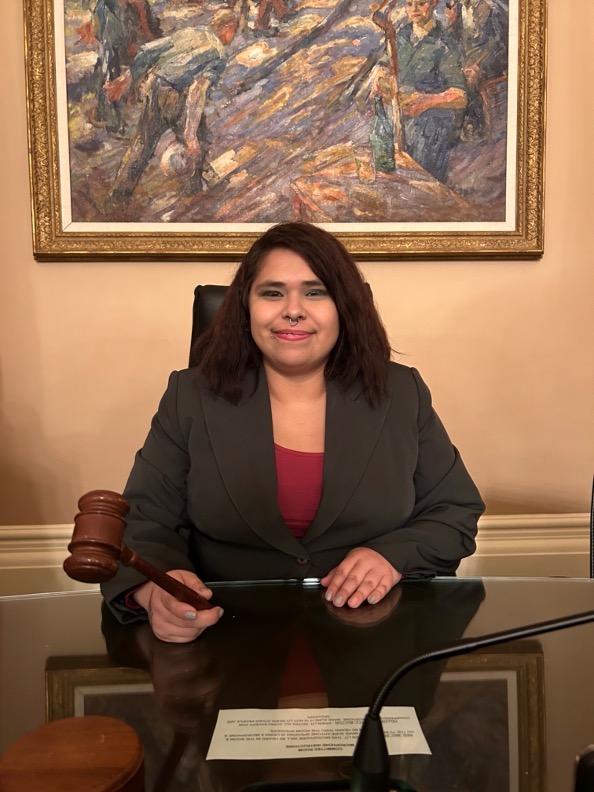 Foster youth advocates like Christina Torres have played a role in getting new proposals heard by sharing the difficulties they have faced.
"Living in a group home, I wasn't really prepared for my college experience. I ended up homeless maybe a month into college, and I had a daughter at the time," said Torres.
California had 28,407 children entering foster care in 2019, according to state data for youth through age 17. State lawmakers passed a 2022–23 budget bill that funds campus support programs for foster youth across all three public postsecondary systems, including the California State University and University of California systems, in addition to community colleges in the state.
"This was really the accumulation of 10 years' worth of advocacy work. Things happen incrementally," Raucher said.
In Washington State, lawmakers are considering making permanent a legislative pilot program begun in 2019 that allows state grants to colleges and universities to be used to help students with short-term housing needs and provide them with access to laundry, storage, shower and other facilities.
Charles Adkins, 25, helped draft the initial Washington legislation when he was a college student. The legislation was informed by his experience as a homeless teen. He served as a student government lobbyist at Evergreen State College, allowing him access to legislators.
"In order to stay in my dorm room over winter break, I was asked to pay almost $700," said Adkins. He said he couldn't afford that amount and ended up staying with a friend.
Adkins, a member of the Yurok Tribe, said he was inspired by a short documentary about efforts to help homeless college students at California State Polytechnic University, Humboldt.
The other model for the Washington State legislation was an effort in place at K-12 schools, such as in Everett, Wash., where Adkins attended high school.
"We set out to try to make a program that looked in many ways to this program at Everett Public Schools called Kids in Transition," said Adkins, who helped advise Mike Sells, a lawmaker from the western Washington city, on the initial legislation. Adkins now works as a legislative policy analyst with the Tulalip Tribes in Washington.
School districts throughout the U.S. must designate liaisons to help their homeless students under the federal McKinney-Vento Act. Some states, like Washington, are extending that idea to colleges.
As Adkins recalls, some legislative efforts resulted in "huge pushback from a lot of the colleges," with some stating that their homeless student populations were essentially nonexistent. But Washington State University published a statement online saying it "strongly supports the effort to make [the program] permanent."
Jennifer Manley, dean of student engagement and retention at South Puget Sound Community College, said grant money provided through the pilot program has helped the college rent three apartment units for students. She estimated that between 35 to 40 students have been housed in the units since 2019, and there's a waiting list of students seeking to live in them.
At Yakima Valley College, a community college in Washington State, Guadalupe Huitron-Lilly, a faculty counselor who has helped oversee the pilot project, said the program is needed.
"I think it is very important that this program be funded on a long-term basis," she said.