You have /5 articles left.
Sign up for a free account or log in.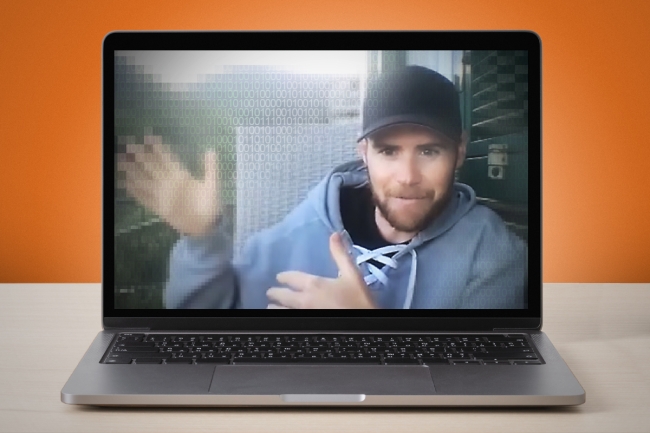 Photo illustration by Justin Morrison/Inside Higher Ed | Rawpixel | Laundromat Resource/YouTube
An online forum denounced by many economists as a platform for racism, misogyny and defamation has continued to be de-anonymized.
In July, researchers from Yale and Boston Universities said they found a way to connect supposedly anonymous posts on Economics Job Market Rumors to IP addresses over the past dozen years. Their work, which they presented to the National Bureau of Economic Research, drew online attention from EJMR's critics and supporters.
While the researchers didn't reveal the names of individual users, they did trace posts to IP addresses at universities and other institutions, finding that posters included people "working in the upper echelons of academia, government and the private sector." Their draft paper included a chart showing, for each of the top 25 U.S. News–ranked economics departments, the percentage of total posts labeled "toxic": the University of California, Los Angeles, ranked No. 1 at nearly 15 percent toxic, followed by Yale University and the University of California, San Diego, both above 10 percent.
Now, someone who doesn't appear to work in academia at all is being discussed in connection with EJMR. Last week, the website EJMR Exposed—citing an earlier revelation by Jesse Nickles, a former Webster University instructor who runs Hucksters.net—released an exposé. It claimed that EJMR's administrator, who writes under the pseudonym Kirk (though there may be more than one person posting under that alias) is named David Griffith-Jones.
Someone posting under the alias Spock, another Star Trek character, wrote on EJMR Exposed that they connected Griffith-Jones with EJMR through circuitous means, including finding his name and email on the domain registration for a site that preceded his EJMR involvement, econchat.org.
Inside Higher Ed found the same name and email address in a registration for econchat.org more than a decade ago. And Griffith-Jones answered Inside Higher Ed's emails, saying he was connected to EJMR—but he denied being the current administrator.
"It is true that I was involved in the early years of EJMR," he wrote. "I was not one of the founder(s), but I was part of the small team that took over EJMR from the founder(s) approximately 13 years ago. Having a bit more technical knowledge than the others, my main involvement was to work on adding features to EJMR, helping with moderation automation, as well as to provide the odd movie review and interview."
Inside Higher Ed pressed him for further details about his involvement and a phone interview, but he didn't provide them. EJMR Exposed says he has a master's degree in economics from the London School of Economics and Political Science.
Griffith-Jones wrote that he built the site's Job Market Wiki and Journal Wiki. But he said, "Over time I was no longer involved in economics and had nothing further to contribute, and so my contribution fizzled out after about four or five years, but I still read the site."
"The purpose of the platform has always been to benefit the community," he wrote. "EJMR is the front line for victims and bystanders to whistleblow unethical behavior in the profession which includes exposing people for racism, sexual harassment, plagiarism and corruption at journals and economics departments. There is a long history of users whistleblowing bad behaviour."
He noted the toxicity of other sites, including X (formerly Twitter), which EJMR's critics are using.
In an email, Nickles said, "Lol just sounds like circular bullshit," and said a question is whether Griffith-Smith owns the EJMR domain, econjobrumors.com, as there's a dearth of information on its owner. Griffith-Jones didn't respond Wednesday when asked whether he owns it.
EJMR Exposed said he's the son of Stephany Griffith-Jones, a board member of Chile's central bank, which Griffith-Jones didn't confirm or deny.
Inside Higher Ed also emailed admin@poliscirumors.com—the listed contact email for both EJMR and a similar site, Political Science Rumors.
"It seems possible that David Griffith Jones was involved early on, or was perhaps one of the founders of EJMR," an unnamed person replied from that address Tuesday. "The information on that [EJMR Exposed] page is very old. There have been a number of people involved over the years, it is an anonymously run and moderated site and we don't know each other."
On Wednesday, someone from the admin@poliscirumors.com address further said, "As far as I am aware David is no longer involved. We do not know who the other admins and moderators are, but based on the information I have there is nobody in the team that matches the profile of that person. There are several people that share this inbox, operating in different time zones."
Anya Samek, at the Rady School of Management at the University of California, San Diego, started a petition that now has nearly 2,000 signatures calling on the American Economic Association to help combat the website. The petition says earlier attempts to stanch its influence have failed.
"EJMR reflects and contributes to a hostile environment in the economics profession and disproportionately hurts women and minorities," the petition says. "The content violates the AEA Statement on Harassment and Discrimination, since it is at times intimidating, threatening or harassing. Due to the privileged nature of [the] content, it is clear that many posters are AEA members."
The petition asks for funding to hire consultants, including legal consultants, to develop a way for victims to quickly flag problematic topics, to find how to identify posters, to obtain deleted posts and "to pursue collective legal action against individual posters."
Samek, an associate professor of economics and strategy, said, "I think it's a toxic website that in particular has a lot of content that would be considered not free speech, like threats against specific people and also defamatory content."
Regarding Griffith-Jones, she said, "If that's really the person, there's more that we could do to hold him accountable as well."
"We need, really, the AEA to help us collectively take action against this kind of behavior," she said. "I think we just need to collectively be willing to take action and not put the burden on the juniors [scholars], the women and the minorities who are most often hurt by the site."
An AEA spokesperson told Inside Higher Ed that the association "does not have an economist or representative who can answer your questions."