You have /5 articles left.
Sign up for a free account or log in.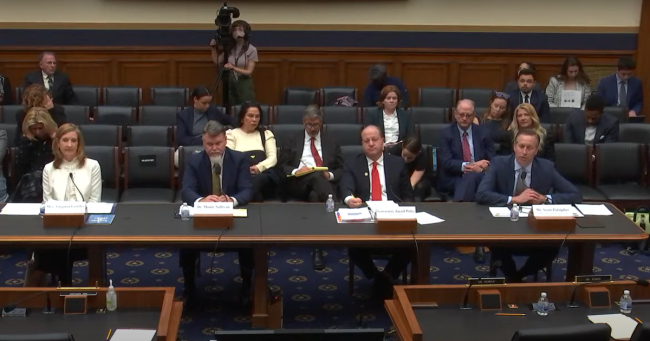 Expanding Pell Grants to cover short-term programs is a top priority for North Carolina representative Virginia Foxx and her House Committee on Education and Workforce.
The possible Pell Grant expansion was one of the main topics of discussion at the committee's first full hearing Wednesday. Foxx, the Republican who chairs the committee, is sponsoring a bill to expand the Pell Grant, and similar legislation has been introduced in the Senate. The grants are currently restricted to programs that run at least 15 weeks long, but the proposed bills would lower that threshold to at least eight weeks.
"The single most important step Congress can take in helping address our nation's skill shortage is to immediately authorize the use of Pell Grants for workforce programs," Monty Sullivan, president of the Louisiana Community and Technical College System, said at the hearing. "Students need the shortest and least expensive pathways to employment with opportunities for advancement throughout their lives. "
Skeptics worry, however, that short-term Pell could open the program to supporting programs that are low quality.
Sullivan was one of several witnesses to testify Wednesday at the House Committee on Education and the Workforce's first full hearing of the new Congress, titled "American Education in Crisis," which spotlighted the different issues the committee will likely tackle this year, from charter schools and parental involvement in children's education to student debt and measuring the value of postsecondary programs.
The wide-ranging hearing featured testimony from Sullivan, Colorado governor Jared Polis, Western Governors University president Scott Pulsipher and Virginia Gentles, director of the Education Freedom Center at the Independent Women's Forum.
Sullivan, Pulsipher and Polis talked with the committee about ways to improve access to postsecondary programs, hold down costs and better support students, among other topics. Sullivan and Polis particularly mentioned the need for Congress to update the Workforce Innovation and Opportunity Act.
Polis, a Democrat who was called to testify by the committee's minority members, said Congress needs to find ways to make higher education more affordable in order to reverse current enrollment declines.
"But it's not only about affordability—it's about ensuring students get a real return on investment, holding schools accountable and protecting students from predatory practices," he said. "We need full transparency so that students can make informed decisions about where to spend their hard-earned time and money."
Foxx said the committee will talk more about short-term Pell and how to help individuals gain skills that will lead to a career.
"Whether it involves a baccalaureate degree, a master's degree or doctorate, or whatever that is, we desperately want people to get skills to improve their lives in the long term," Foxx said.
The Democratic-controlled House passed legislation last year that would've expanded the Pell Grant to some short-term job training programs; however, the bill didn't make it through the Senate.
The Pell Grant expansion looks to be one of several higher ed priorities for the committee and Foxx. Wednesday's hearing also delved into the return of investment of a college education, holding programs accountable for their student outcomes and how higher education can address the country's workforce needs, among other areas.
Pulsipher, president of Western Governors University, said in his opening remarks that higher education should be a gateway to a better life for students and their families.
"This is not to diminish the role of research universities, nor imply that the purpose of higher education should be reduced to job training," he said. "Nor is it a forced trade-off between advancing citizenry and career enablement, as both are fundamental for well-functioning individuals and society. But I would argue that the challenges today center primarily around the growing failure to live up to education's promise as a great equalizer."
Pulsipher said Congress could do more to hold colleges and universities accountable for their student outcomes.
"Many aspects of WGU are unique, but our success in serving students need not be," he said. "Congress can promote greater clarity of purpose and expectations in higher education, whereas much of current policy has left it highly regulated as to process and unaccountable as to student outcomes."
Pulsipher was called on several times to talk more about measuring the return on investment of a college education.
"The more we can bring a spotlight to value, the better," he said. "To increase value, you have to increase completion rates."
He added that the cost to complete a program also should be a factor.
"There's no doubt that in many programs today, the wages for completers of the program have not increased at the same rate as the cost to achieve it has."
Democrats generally used their time to ask the witnesses about the cost and barriers to a college education, free community college measures, and short-term Pell, among other topics. Republicans generally asked about the affordability of college programs, student debt, the value of higher education and how to better support competency-based education.
Lawmakers on both sides of the aisle generally support the Pell Grant expansion.
Virginia representative Bobby Scott, the committee's top Democrat, said a key with that expansion is ensuring that money goes to quality programs that will provide students with valuable credentials.
"We're going to write legislative language to separate the good from the bad," Scott said.