You have /5 articles left.
Sign up for a free account or log in.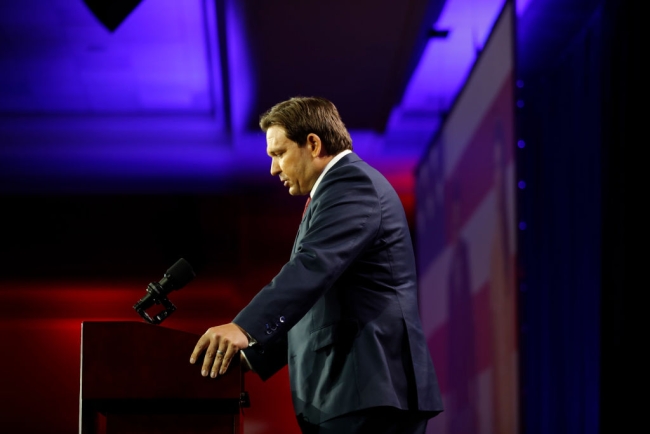 Octavio Jones/Getty Images
Following months of speculation, a book tour and multiple visits to early-voting primary states, it's official: Florida governor Ron DeSantis is seeking the Republican nomination for president in 2024.
DeSantis formally filed his candidacy with the Federal Election Commission on Wednesday before he announced his White House bid on Twitter in a video that focused on border security and crime and took a swipe at President Joe Biden.
"Righting the ship requires restoring sanity to our society, normalcy to our communities and integrity to our institutions," DeSantis said in the roughly minute-long announcement. "Truth must be our foundation, and common sense can no longer be an uncommon virtue. In Florida, we proved that it can be done. We chose facts over fear, education over indoctrination, law and order over rioting and disorder."
Now that he's officially a Republican presidential candidate, DeSantis intends to export the Florida blueprint for higher education—and more—by taking his brand national.
Campaign Comparisons
The long-anticipated presidential campaign announcement came on the same day that the American Association of University Professors released a report accusing DeSantis of "politically, racially and ideologically motivated attacks on public higher education in Florida."
The AAUP cited legislative efforts to reshape higher education that threatened academic freedom and tenure protections, interference with presidential search processes at public institutions, and the takeover of New College of Florida, where a cadre of conservative trustees appointed by DeSantis has been charged with bending the college to the right.
Few observers were surprised that DeSantis entered the presidential race. The governor has been acting like a presidential candidate for months, checking the usual boxes such as publishing a book and traveling extensively, particularly to early-voting states. DeSantis has also sought to score political points with conservative voters by imposing major changes on Florida's public higher education system, using colleges and universities as an arena to fight culture war battles over race, gender identity and sexual orientation. It's too early to know whether that will help or hurt his presidential aspirations.
To understand how DeSantis may campaign in the coming months—and perhaps even what his presidential chances are—it's instructive to look at some of his Republican gubernatorial predecessors.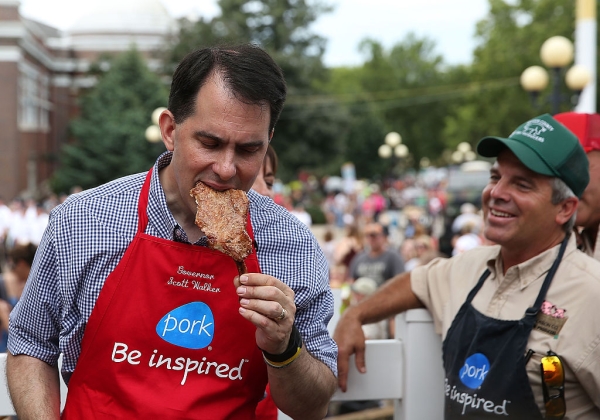 Conservative commentators have noted similarities between DeSantis and former Wisconsin governor and failed Republican presidential candidate Scott Walker, who pushed major changes for public higher education in his state, only to see his White House dreams end quickly in 2016.
Some liberal commentators have argued that DeSantis's nascent campaign is more akin to Barry Goldwater's in 1964—when he opposed the Civil Rights Act—but repackaged for the digital age.
Ethan Ris, a professor of educational leadership at the University of Nevada at Reno, argued in a recent Inside Higher Ed opinion piece that DeSantis's recent actions resemble the California gubernatorial campaign of Ronald Reagan, who campaigned on education reform. Ris noted that Reagan promised to rein in state universities as protests spread across campuses in the 1960s. As governor, he continued to clash with state universities.
In an interview with Inside Higher Ed, Ris said Reagan's attacks on higher education tapped into culture war issues of the day to send a message to constituents—just as DeSantis is doing now. Once elected governor, Reagan cut funding for California higher education and orchestrated the removal of University of California president Clark Kerr in an effort to crack down on campus protests.
"That was a powerful signal to certain constituents that the governor with national ambitions was anti-intellectual to some extent, was standing for the common person against the eggheads and the university, and was a cultural warrior willing to take on established institutions," Ris said.
In a sense, DeSantis's attacks on higher education follow a similar tactic.
"It's a way of punching down, in the sense that these are attacks on people with minoritized gender or racial identities, but instead of attacking people, you're attacking powerful institutions. You're punching down, but it looks like you're punching up, which turns out to be pretty effective," Ris said.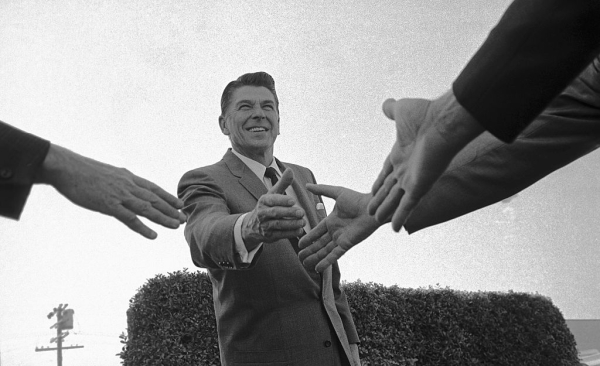 While Reagan rode his attacks on higher education to the governor's mansion and eventually the White House, Walker did not have the same success; his campaign got a hot start in Iowa but quickly fizzled. Walker also lost his bid for re-election as governor and has since exited electoral politics for a role with the Young America Foundation.
Though they share similar trajectories, Walker and DeSantis have dissimilar approaches to higher education.
Barry Burden, a professor of political science and director of the Elections Research Center at the University of Wisconsin at Madison, said while both have "general skepticism about whether public universities are serving the state well," Walker framed his attacks on higher education around the need to improve economic efficiency at state institutions. Walker was also less focused on "meddling in the day-to-day affairs of the university in the way that DeSantis is," in terms of imposing sweeping change on public colleges.
But Burden noted that Walker ran before concerns over diversity, equity and inclusion efforts and critical race theory reached a fever pitch in the conservative movement. Though his campaign was only two presidential election cycles ago, events like the murder of George Floyd at the hands of police officers and the subsequent protests had not yet occurred.
"Maybe he would have governed more like DeSantis had that been part of the environment then," Burden said.
There are clear differences in the personal educational backgrounds of Reagan and Walker compared to DeSantis, who graduated from both Yale University and Harvard Law School, only to turn around and attack such high-profile institutions.
"One of the major differences when we're looking at DeSantis is that Reagan and Walker were genuinely anti-intellectual," Ris said. "Walker does not have a bachelor's degree, and Reagan barely got one. They were never running in academic circles. DeSantis comes by this completely dishonestly. DeSantis is a Yale and Harvard graduate, and he's playing this part—which is frankly ridiculous—attacking the types of institutions that helped him gain so much privilege."
Focusing on the Primary
At this stage, DeSantis's message is aimed mainly at GOP primary voters, experts noted.
"It's important to remember the target audience, and that is the approximately 40 to 50 million people who can be expected to vote in a competitive Republican primary in 2024," said Mark P. Jones, a political science professor and political science fellow at the James A. Baker III Institute for Public Policy at Rice University, where he also directs the presidential elections program. "That's the group DeSantis is thinking about. It's not all Americans; it's not even all people who vote Republican in November 2024—it's the people who will determine the next GOP nominee."
So far, DeSantis is running against several other high-profile Republicans, including former president Donald Trump, South Carolina senator Tim Scott and former South Carolina governor and ambassador to the United Nations Nikki Haley, as well as a number of lesser-known candidates.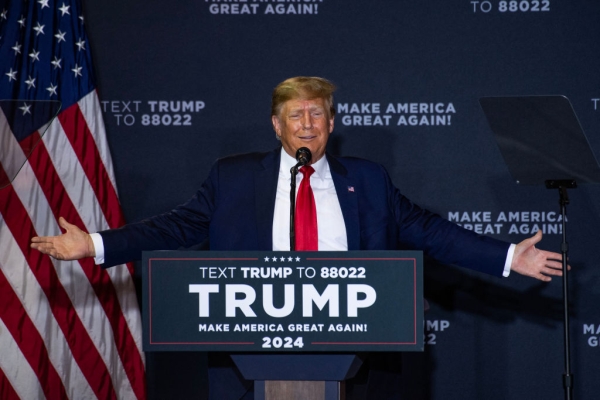 Though early polls show DeSantis chasing Trump, his role as governor of Florida allows DeSantis to flex political muscle in a way that candidates not currently in office—such as Trump—can't. That, said Jones, gives DeSantis the advantage of being able to "walk the walk" and demonstrate policy victories against higher education and in other culture war battles.
Trump—known more for his political barbs than his policy acumen—seems to be following DeSantis in some ways. Earlier this month, Trump went after accrediting bodies, threatening to "fire" them to protect students from colleges "dominated by Marxist maniacs and lunatics."
While Trump may be leading in the polls, on that issue he seems to be imitating DeSantis, who recently sparred with accreditors over issues of academic freedom.
"DeSantis is in the vanguard of the Republican assault on higher education," Jones said, which ultimately means "other candidates like Trump are effectively forced to follow in his footsteps."
DeSantis hopes to continue the momentum he enjoyed in a Florida legislative session that handed the second-term governor practically everything he wanted.
Key legislative victories include a bill that defunds diversity, equity and inclusion efforts at state institutions and limits how race and gender can be taught; the expansion of school vouchers at the K-12 level; a six-week abortion ban; lifting permit requirements to carry a concealed weapon; and imposing more oversight on the Walt Disney Corporation, which has clashed with DeSantis over a law that limits instruction on sexual orientation and gender identity.
Lawmakers also passed a bill that made various changes to election law, including overturning Florida's "resign-to-run" law, thus opening the door for the governor to pursue the presidency while holding his current office.
But the success of his campaign now depends on Republican primary voters, and the first electoral test for DeSantis awaits when Iowa voters caucus in early 2024.