You have /5 articles left.
Sign up for a free account or log in.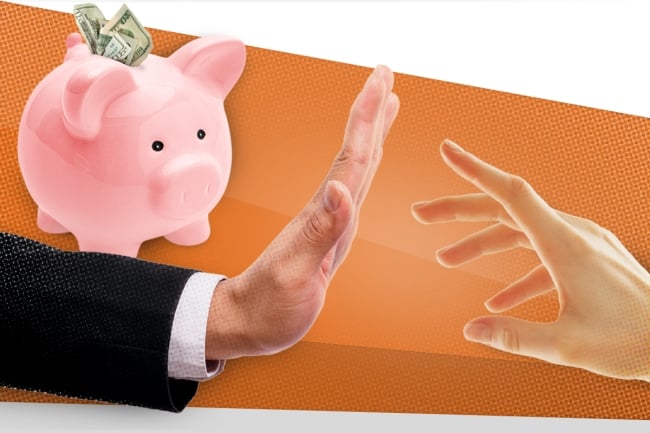 Photo illustration by Justin Morrison/Inside Higher Ed | Getty Images | Rawpixel
Colleges and universities in at least eight states could lose a total of between $970 million and $1.3 billion in scholarship funding under a new rule proposed by the U.S. Department of Health and Human Services.
The states have been misusing funds from the federal welfare program Temporary Assistance for Needy Families that were intended to help low-income parents on public assistance pay for college. In many cases, the money went instead to state residents who were not eligible for the tuition assistance under TANF guidelines.
If the proposal is approved, it could force state lawmakers and welfare administrators to reassess how they spend TANF dollars and adjust how they continue to fund existing scholarships.
States have long had broad flexibility to decide how to use TANF money under the program's guidelines, but there was no explicit ceiling for who qualified as "needy." The rule change would "establish a federal limit on how states may define the term 'needy,'" cap income eligibility for the scholarships at 200 percent of the federal poverty level and clarify that allocations can only go to welfare recipients with children. The notice of proposed rule making is currently open for public comment until Dec. 1.
"Education and training for parents with low incomes is a critical element of the TANF program's capacity to increase opportunities for family economic mobility," the proposal reads. "However, the Department is aware of instances of TANF funds being used for college scholarships for adults without children. Under the proposed rule, college scholarships for adults without children would not meet the reasonable person standard."
HHS officials say the new rule is targeted at eight states that are not in compliance with the law—the department did not respond to inquiries about which eight states are in question—and have given scholarships to adults without children as of the 2021 fiscal year. The department estimates the states' combined spending on the scholarships totals $1.14 billion. However, it also notes that this approximation may "overstate the college scholarship expenditures in identified states" and/or exclude states with smaller amounts of college scholarship spending that were not detected "due to current reporting limitations."
A 'Downstream Effect'
Some education policy experts believe state officials and college administrators have little cause for worry and that the impact of the rule change will be relatively minor. However, others expressed some hesitation and noted that lawmakers and university administrators in affected states should consider how they will compensate for the loss of scholarship funds.
"States are really going to need to think significantly about how they may have to find the state general funds to supplant these TANF dollars," said Carrie Welton, a senior director of policy and advocacy at the Institute for College Access and Success. "There's certainly going to be a downstream effect for higher education institutions."
Welton said the changes are "appropriate and overdue" and will ensure the TANF dollars go to those that need them. However, if states don't make up for the loss of TANF funding, it could influence whether students decide to go to college.
Higher ed officials "should absolutely be at the table with their state human services administrators, identifying how this could potentially impact enrollment," she said.
TICAS released an analysis Thursday that calls for state policy makers to fund financial aid programs with general fund dollars to avoid worsening college affordability.
Bryce McKibben, senior director of policy and advocacy at the Hope Center for College, Community and Justice, a student equity research center at Temple University, said the rule-change proposal is "alarming," because "students need all the help they can get with college costs."
But he also saw a silver lining.
"States could shift their spending over to parenting students. About one in five college students are parents, but they're struggling disproportionately with basic needs security, finding affordable childcare and staying enrolled," McKibben said. "We hope that states will provide more financial aid, cash assistance and childcare to their parenting students in college if this rule goes into effect."
Frank Ballmann, director of federal relations of the National Association of State Student Grant and Aid Programs, said he doesn't view the proposed rules as terribly concerning from a national perspective, with only eight states identified as not using the TANF funds as the law intended.
"Generally speaking, 75 percent or so of state grant aid is awarded based on need. So in theory if that $1 billion is randomly allocated across need-based and non-need-based aid, the potential impact might be limited to less than $300 million," Ballmann said.
However, he noted that some states could be outliers and contribute a higher percentage of state funding to non-need-based aid, such as scholarship programs.
"I'm certainly hopeful that if any state loses the ability to classify existing state funding as part of their TANF that they would still continue to fund that program."
Michigan's Experience
Michigan began funding scholarships with TANF dollars in the late 2000s, when a recession led to budget shortfalls, but now, years later, it has become a regular occurrence.
The state spent about $125.2 million in TANF funds on college scholarships and grants in the 2023 fiscal year, according to a report from the Michigan League for Public Policy. Fifty-seven percent of the $125 million ($71.3 million) went to the state's Tuition Incentive Program, which is restricted to students whose families qualify for Medicaid. But the other $54 million went to the Michigan Tuition Grant and Michigan Competitive Scholarship, both of which are merit based.
Advocates for college access for low-income students criticized the state's decision to fund the merit-based programs that benefited middle- and upper-income students with welfare program dollars.
"All along, those of us who are advocating for low-income students have known that Michigan's use of those dollars for higher-income students who are attending either public or private institutions doesn't pass the sniff test," said Amy Ellen Duke-Benfield, managing director of policy and research at Higher Learning Advocates, a national organization that advocates for nontraditional learners.
Kurt Weiss, a former spokesperson for the Michigan State Budget Office, said officials had considered ending the practice in the 2020–21 budget year, according to Stateline, but they decided against it due to pandemic-related budget challenges.
The budget office's current spokesperson, Lauren Leeds, said in an email that as department officials and state lawmakers begin to focus on the fiscal year 2025 budget, "we will explore options on scholarship funding and look at ways to use our limited TANF dollars in the most effective and meaningful manner."
Brandy Johnson, president of the Michigan Community College Association and founder of the Michigan College Access Network, said she's confident state political leaders will keep financial aid programs at their current funding level, noting that Governor Gretchen Whitmer led the addition of $250 million in general fund dollars to scholarship programs last fall.
"I don't think any of us loved using TANF funding, but it was necessary in a moment of time during the recession," Johnson said. "I'm confident the government will ensure scholarships continue from other revenue sources."
Other states that could potentially be affected include Arkansas, California and Louisiana.
Louisiana spends more than $30 million of its TANF funds annually on two scholarship programs, the Louisiana Go Grant, a need-based grant that supports nontraditional and low-income students, and the Taylor Opportunity Program for Students, which is merit based and supports full scholarships to in-state public universities.
Arkansas funds its Career Pathways Initiative program almost entirely with TANF dollars, but the program more closely aligns with TANF requirements, as it supports students with a family income of up to 250 percent above the federal poverty level. California is similar. While it funds portions of its Cal Grant program with TANF money, the TANF-sponsored scholarships are limited to students with incomes of $50,000 or less.
"It's clear that a significant amount of what states do can still continue under the rules," said Elizabeth Lower-Basch, deputy executive director for policy at the Center for Law and Social Policy, which advocates for government policies that help low-income people. "There are a lot of things that states name under TANF that are, over all, worthy and useful things. But … it's really hard to say that funding merit scholarships for middle-class families is what it was intended for."