You have /5 articles left.
Sign up for a free account or log in.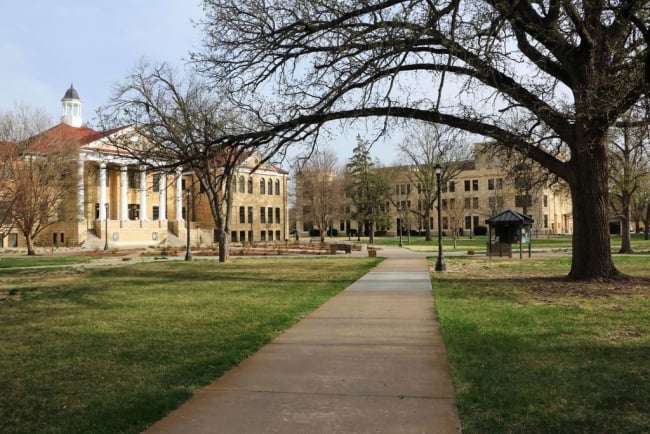 Don and Melinda Crawford/UCG/Universal Images Group via Getty Images
More than 50 colleges and universities in Kansas waived their application fees this week as part of a state initiative to improve accessibility and encourage residents to consider postsecondary education.
All six public universities overseen by the Kansas Board of Regents, as well as 19 community colleges, the autonomous public Washburn University in Topeka and 21 private institutions, participated in the program, which ran for three days, from Tuesday to Thursday. Fees for graduate programs were not included.
The initiative is part of a growing movement to waive application fees, revenue from which can be fairly meager and which has been found to discourage some students, especially underrepresented students, from applying—a growing concern in the wake of the Supreme Court's affirmative action ban.
"The Apply Free Days initiative is part of the board's effort to remove barriers to application and entry for Kansans," said James Rolph, chairman of the Board of Regents.
The state is likely also attempting to shore up public college–going rates among recent high school graduates, which fell by over 12 percent between 2014 and 2021, from 55 percent to 43 percent. Those numbers are even worse for Black and Latino Kansans, only about a third of whom go to college within a few years of graduating high school.