You have /5 articles left.
Sign up for a free account or log in.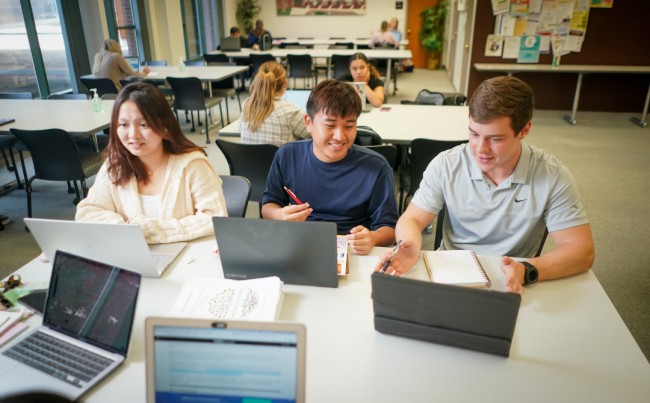 Western Michigan University
Connecting students to support services and personnel got one click faster at Western Michigan University this spring, thanks to a new student information portal for student success.
In March, students gained access to the Student Success Hub, which offers streamlined access to advisers and other support staff. The hub also creates more timely, responsive data for higher education professionals to drive decision making.
"We are really collaborating better across divisions, across vice presidential areas, than we have in my 18 years at Western. But most importantly, I think this is going to be a tool that students will literally be able to carry with them in their pocket, wherever they go," says Edwin Martini, vice provost for teaching and learning and dean of Merze Tate College at Western Michigan University.
The Vision: Recent institutional initiatives, like a redesign of the university's online portal and expanded communication tools, pushed Martini and his team to take the plunge in establishing the Student Success Hub.
"We have long been discussing the need for some kind of early alert system and integrated scheduling tool that can really streamline things for our students and for our student success staff," Martini says.
Years ago, students had to use one of seven different scheduling tools to make an advising appointment, based on the respective academic college, Martini explains. "We were doing things that made sense for us and maybe made sense for the staff, but from a student perspective and from a student design perspective, didn't make any sense at all. So we really wanted to provide a more uniform, streamline experience for the students across campus, regardless of major."
Access and equity were also a priority in the hub development because a complex system had the potential to lose students in the gaps, like first-generation students who are navigating higher education for the first time on their own.
Staff also juggled multiple logins for multiple systems across different windows, and the success hub now consolidates that information.
The Hub: For students, information located in the hub includes:
The list of members in their Student Success Team
Scheduling software to book appointments with career advisers and staff experts from financial aid, fitness and wellness, multicultural affairs and student engagement
Advising notes from success team members
Personalized success plans and follow-up information from appointments
Live chat with an academic adviser or student success navigator during the day and a chat bot after hours
For staff, the hub allows for greater collaboration between departments and creates access to shared data instantaneously. It also builds capacity for service with students as it reduces redundancies in interactions or helps students before they even get to a higher education professional.
Western Michigan used Salesforce as the backbone for its hub and funded it internally, using money from the Empowering Futures Gift.
When designing the system, Western Michigan staff prioritized its advising system and built out a complex system of alerts regarding student behaviors and information, Martini says.
The Next Steps: In the month the hub has been active, the system has created 8,460 new student alerts and students have scheduled over 3,000 advising appointments.
While the system rollout has already improved operations at the institution, "we just launched it within the last six weeks, so we're still very much learning as we go," Martini says.
A primary challenge with the hub was cost and time associated with development. The project, initially envisioned as an academic advising initiative, grew in scale and ambition, "and so we might have taken on a little bit more than we could chew," Martini jokes.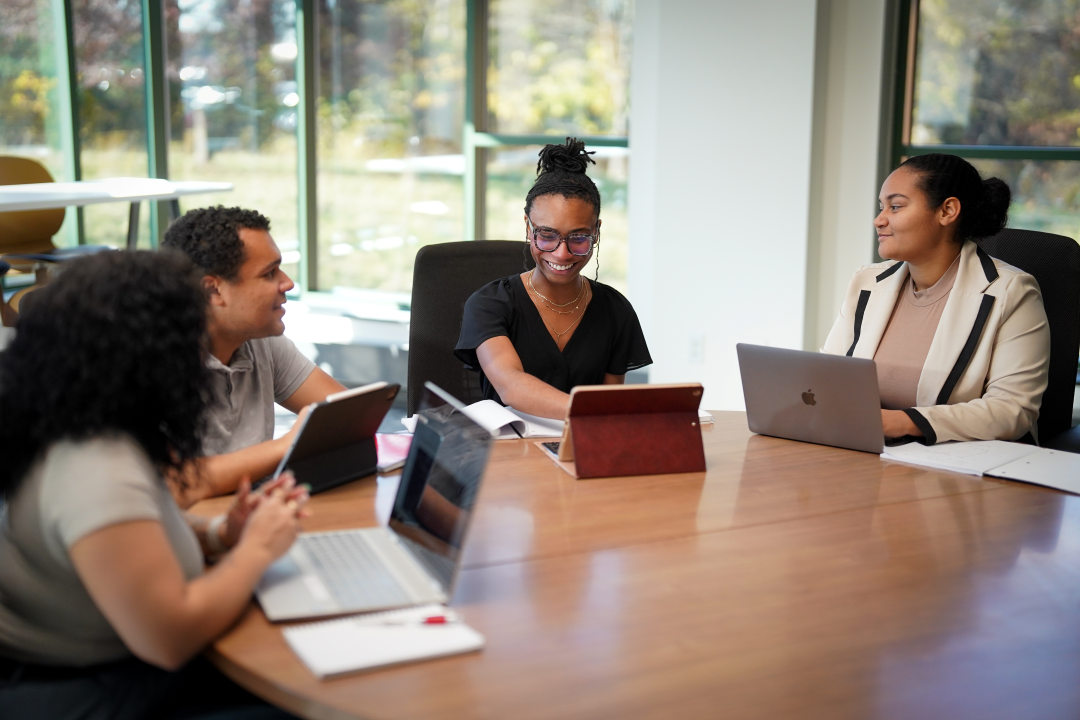 It was crucial to Western Michigan administrators that the hub could scale and continue to evolve in the future. Staffing support will grow alongside it, handling data integration and system administration.
"We're building that in a way that is very time- and resource-intensive up front, but should really scale up to be an enterprise solution five to 10 years down the road," Martini shares.
Two future steps for the Student Success Hub are adding additional student affairs experience information (dining, residence life data, etc.) for a 360-degree view and integrating additional software to automate communication with the student.
In the future, administrators hope to turn the hub into a mobile app, providing even more access to information for students.
Editor's note: While Salesforce has provided some support to the Inside Higher Ed Student Success news hub, the company played no role in the editorial decision to cover Western Michigan's Student Success Hub project.