You have /5 articles left.
Sign up for a free account or log in.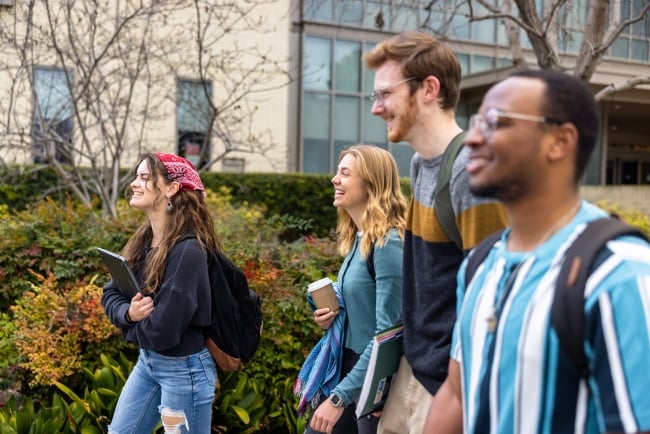 A new report from Indiana University reveals that an intervention exercise for incoming students can promote feelings of belonging and retention during their time at the institution.
The three-step intervention, called Social Belonging for College Students, exposes students to the commonality of student anxieties around attending college and promotes reflection in identifying their own fears.
Researchers found the exercise promoted student persistence, course taking and sense of belonging, as well as first-year completion.
The study: The research study was led by the College Transition Collaborative, a research-practitioner partnership, and the IU Equity Accelerator, involving 26,900 students at 22 diverse institutions across the U.S. during the fall 2015 and fall 2016 semesters, including IU.
Researchers also wanted to identify how local identity groups, such as first-generation students or Black students, understand belonging and how diverse stories about finding belonging could improve retention.
The intervention: The intervention took place online prior to students arriving to campus, administered as one step in the presemester checklist of forms, payments, etc.
For the study, the intervention had three steps:
Students reviewed survey data from older students at their institution demonstrating their worries about belonging—like homesickness, loneliness, difficulty interacting with professors—during their time at college. The data normalize the individual student's anxieties about college and provide insight into their peer's fears. 
Students engaged with upper-level students' testimonials describing their worries and how they overcame fears around belonging. Student testimonials were curated to be diverse to demonstrate that all students face these challenges and have an element of improvement to reassure incoming students that they can find belonging.  
Students reflected on what they've learned and their own feelings about starting college with a writing exercise addressed to future students to repeat that belonging concerns are normal and improve with time. This exercise, what researchers call "saying is believing," promotes confidence in the student.  
Other factors: Institutions that had strategies and resources already in place to promote student belonging saw a greater impact from the writing exercise, demonstrating how a culture of belonging positively impacts retention.
"Institutional transformation and increasing support for students on campus—as well as students' knowledge of, attitudes about and usage of these resources—are critical to improving student success," according to the report.
When designing an online intervention, the researchers advise, it should be attractive and interactive to ensure students engage with the materials seriously, as well.
The impact: The research results, as generalized across 749 four-year colleges and universities in the U.S., could promote first-year completion as full-time students for 12,136 learners, if institutions implemented the intervention. It is available for free.
The exercise had the greatest impact on students in identity groups with lower levels of historic performance, who, researchers theorize, are more vulnerable to belonging worries.
Get more content like this directly to your inbox every morning. Subscribe here.