You have /5 articles left.
Sign up for a free account or log in.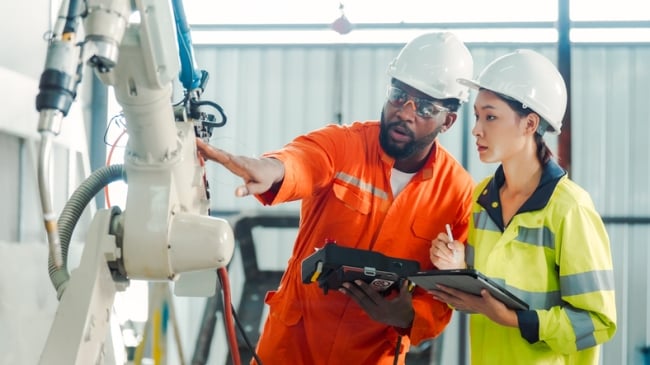 cofotoisme/iStock/Getty Images Plus
A white paper by researchers at Harvard University suggests that the programs colleges use to put students on paths to well-paying jobs—such as job shadowing or career mentorship programs—remain scattered, underinvested in and underresearched. The paper identifies 13 methods colleges and universities use to prepare students for careers and assesses how prevalent, well researched and easy to carry out each of them are.
The paper was released last week by the Project on Workforce, a research effort at Harvard focused on helping higher ed systems create smoother transitions from college to careers and produce better economic outcomes for students, as a part of the project's College-to-Jobs Initiative. Alongside the white paper, the team of researchers also put out a new interactive map that shows workforce and college graduation trends by region to help higher ed leaders, policy makers and employers identify and bridge disconnects between the training colleges are providing and their local workforce. The map draws on seven public data sets and job posting data from Lightcast, a labor market analytics firm.
The paper argues that colleges aren't offering the economic returns hoped for by students and families, contributing to a growing distrust in the value of a degree. It notes that in 2021, 40 percent of students who recently completed a bachelor's degree found themselves in jobs that didn't require one. Meanwhile, higher education and workforce data are generally "siloed," with scant research that connects the two.
Kerry McKittrick, associate director at the Project on Workforce, said, for a long time, "rightfully and well-meaningly," college leaders and policy makers were focused on college access. But now, amid rising student loan debt levels, "we're seeing this kind of change in focus on the role that colleges are playing in economic mobility. But there's really not a huge evidence base around what works as far as connecting students to good jobs."
"We hope to kind of create this almost menu of options and provide a grounding for the field across stakeholders, whether it's colleges, employers or policy makers, around the options that they have as they try to pull together to build a stronger college-to-workforce ecosystem," she added.
Jeff Strohl, director of research at Georgetown University Center on Education and the Workforce, also sees the research as part of a broader national "movement" to "better utilize labor market information as part of the enrollment decision-making and graduate decision-making process."
"When it comes to system alignment between educational production and labor market demand, the systems have fallen woefully short," he said. "Some of that is a longtime bias among higher education that we don't do training, we prepare people to become better citizens … when 90 percent of students want to get a job. They have not been as conscious as they could be, and frankly they haven't had the good tools."
Career preparation methods evaluated by the paper include internships, job shadowing, career mentorship programs, industry-recognized credential programs, experiential learning coursework, apprenticeships and cohort programming—programs in which a group takes a set of career-focused courses together—among others.
The paper assesses how strong the research evidence is that each method improves students' academic and economic outcomes. For example, it concludes that there's minimal evidence cohort programs improve postgraduation earnings, but there's strong evidence these programs boost persistence rates, including for students from underrepresented backgrounds.
McKittrick said there were some surprises among the findings, including "robust" evidence that certain methods do help students secure well-paying jobs, including work-based learning, such as internships and apprenticeships, and earn-and-learn opportunities, jobs that offer college tuition assistance while providing on-the-job training. But some popular career prep options, such as job shadowing, "really have no evidence behind them," she said.
The paper broadly found that there's more research available on more established and prevalent programs such as internships but a dearth of research on promising emerging strategies like last-mile boot camps, which offer accelerated training in a specific skill set as the final step before entering certain fields. Meanwhile, all the interventions had positive effects on students' academic outcomes, but only a few had a proven positive impact on graduates' economic outcomes. The paper also concluded that career-oriented supports are often siloed in individual departments and offices rather than integrated campuswide, and students are left to their own devices to figure out what supports are available and take advantage.
Jennifer Freeman, senior director at Jobs for the Future, an organization focused on helping college and workforce leaders create equitable economic outcomes for students, said, "There are inadequate incentives for [colleges] to be focused on the economic mobility of students ... and inadequate support."
She pointed out that most colleges receive state funding based on enrollments, and accreditors don't pay attention to job training and outcomes.
The paper offers a list of recommendations for college leaders, policy makers and employers. It calls on policy makers to require institutions to publicly report student economic outcomes and build statewide systems to track metrics such as graduates' long-term earnings, fluctuations in their employment statuses over time and career satisfaction. It also suggests campuses integrate experiential learning into more courses, offer career training opportunities for pay or college credits to make them more accessible to low-income students, and create a "go-to place," like a webpage, where employers can learn how to partner with the college and hire students.
Ali Epstein, research project coordinator at the Project on Workforce, noted that employers can also co-fund career prep programs at colleges, given funding is often a barrier for institutions.
"It creates a direct pipeline for them to great talent and qualified talent and talent that has exposure to their work environment," she said.
Researchers hope the data map they created will help higher ed leaders, state policy makers and employers see areas where they're misaligned and act on the recommendations. The map shows how many graduates studied a particular field and the number of job openings available in that field by region from 2014 to 2019, the five years prior to the pandemic. That way college leaders can see if they're graduating too many students into fields with too few jobs available nearby or failing to produce enough graduates to fill gaps in the local labor market.
Michael Nelson, product lead for the College-to-Jobs Initiative map, believes the tool will be beneficial for educators, employers and students alike.
"They need to understand, what's going on in the place around me?" he said. "Given my background, the family that I grew up in, the region I want to work in, the things I like to do, the things I think I should do, where is it that I'm going to find the best opportunity to transition from college to job?"
Brianne McDonough, director at Jobs for the Future, said the tool helpfully "overlays a lot of data sets used in different contexts" and can serve as a "good jumping-off point," though college leaders may need help interpreting its nuances.
Freeman added that the map has its limits because "the data that it's using is older. It shows you in the past, up through 2019, this particular industry was really high and your graduates perhaps didn't meet that need. It doesn't show what's coming down in the future, of course, which is where working with employers has to come into play."
McKittrick emphasized that creating smooth pathways from college to careers is "not just the responsibility of colleges."
"This is a full ecosystem responsibility," she said. "Employers need to step up. Policy makers need to come to the table … We hope that we can bring folks together with the information they need to start a conversation."