You have /5 articles left.
Sign up for a free account or log in.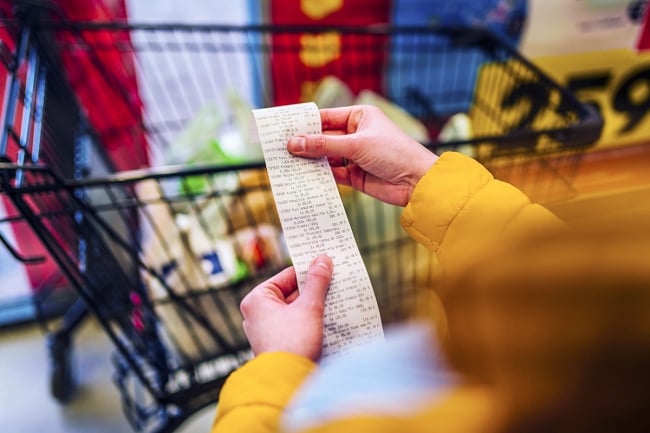 Despite state and local efforts to address poverty, homelessness and food insecurity among California college students, a new report says more than two out of every three students in the state face trouble meeting at least one basic need.
Although programs and policies to mitigate these challenges have helped, a sizable number of students surveyed still said they "worried that their food would run out before they could afford to buy more" and they "skipped meals or ate less than they needed because they did not have enough money for food," according to the report. Other students reported being housing insecure and having rent, mortgage and utility payments that made it "difficult to pay" their total living expenses.
"The good news that we saw in the report is more students are being directed to resources. But conversely, still, there are gaps," said Larry Galizio, president and CEO of the Community College League, which represents the system's top administrators and contributed to the study on which the report is based. "We need to do a much better job at the state, district and college level to connect students to services. There's a lot of work to be done."
The study was conducted by the league's affordability, food and housing access task force and the RP Group, a research, planning and professional development organization for California Community Colleges, and it surveyed 66,741 students from 88 colleges across the state. The survey findings showed that the financial strain of attending college is forcing many community college students, a large proportion of whom are low income, to choose between paying for textbooks and course materials or paying for food and rent. These challenges can often impede academic success or prompt students to drop out.
In response, the report calls for increased state investment in student support programs and doubling the federal Pell Grant. It also recommends that future efforts to redress the problem involve broader collaborations between colleges and governmental agencies, leverage state and local resources, and focus on disproportionately affected groups.
Community colleges across the country have been ringing alarm bells in recent years about rising food and housing insecurity among their students and the ongoing efforts by campus administrators to help meet the demand for assistance and social services. The findings outlined in the report make clear that the colleges cannot fix the problems on their own.
"It demonstrates how severe the needs are for Californians seeking to increase their social mobility, get an education and advance their career," Galizio said. "There's a need for the state and federal government to recognize the challenging situation facing not just Californians but community college students throughout the nation."
'Stark Realities'
The challenge is particularly serious in California.
Over half of the study's respondents worried they would run out of food before they could afford to buy more. One-third said they skipped meals or ate less than they should. One in 10 self-identified as homeless, and one in four experienced living conditions associated with homelessness.
"As stewards of California's community college system, it's both our duty and privilege to address the stark realities faced by our students," Tammeil Gilkerson, president at Evergreen Valley College, said in a press release about the report. "These challenges are not just statistics; they are the lived experiences of our students."
"Community colleges are trying in so many ways to do all things for every student, but we're not funded or supported adequately," said Gilkerson, who also serves as co-chair of the affordability, food and housing access task force. The report outlines how unstable access to food, housing and other critical resources impedes academic outcomes. For example, the proportion of students experiencing basic needs insecurities who reported failing grades was 20 to 25 percent higher than the proportion of students experiencing insecurities and earning A's or B's.
"We can say that there is a relationship between helping meet basic needs and keeping students in school—period," Gilkerson said. "Folks are trying to decide between putting food on the table, supporting their families and going to school, so it's taking them more time to complete their degree."
The rates of insecurity were highest among Black and Indigenous students as well as LGBTQ+—notably transgender—students. Those formerly in foster care, previously convicted of a crime, on the autism spectrum, those who are single parents or who have served in the military, have also had higher rates of basic needs insecurity.
"We still continue to have really disparate impacts for historically marginalized communities and students who are grappling with meeting multiple needs, from student veterans or student parents to those who identify as transgender," Gilkerson said. "It just goes to show that we just need to be relentless in our pursuit of equity-focused strategies to solve our institutional barriers to student success."
'Starting to Change'
California lawmakers have also been working to address student needs. State lawmakers passed a law two years ago mandating one-stop basic needs centers and a basic needs coordinator at every college. The state Legislature also approved a "Hunger Free Campus Bill," which funds the enhancement of food security resources, and established a Higher Education Student Housing Grant Program to help construct affordable student residences.
As a result, the community college system has reported slight improvements in students meeting their basic needs. Food insecurity rates, for example, have declined from 50 percent in 2019 to 47 percent at the time of the recent survey. Housing insecurity is down from 60 percent to 58 percent. Food-insecure students are also now twice as likely to receive monthly state food assistance as they were before the pandemic.
"We've seen a change in the governor's and the Legislature's support and the infrastructure that's being built to support the real, lived experiences of our students. I don't think it's nearly enough, but I do think it's starting to change," Gilkerson said. "So I'm very hopeful."
'Hard to Navigate'
Still, Gilkerson said, addressing the problem can sometimes feel overwhelming to administrators attempting to coordinate support systems and the students trying to navigate them.
"It's a huge bureaucracy. I mean, I can barely figure it out at times," she said. "It's about knowing where to go, and we make it so hard for students to navigate."
Galizio, of the Community College League, said entrenched socioeconomic disparities are also a factor.
"We live in a country where we have historic inequality. We have a tax and policy structure, a regulatory structure, where we have just massive wealth inequality. So you start there," Galizio said. "And then we have outdated policies that don't recognize the realities of community college students in 2023."
Bryce McKibben, the senior director of policy and advocacy at Temple University's Hope Center for College, Community and Justice, a student equity research center, said it comes down to the fact that college isn't affordable.
"Costs of living are rising, public benefits are extremely difficult to access and pandemic-era supports have expired. We are just getting started in tackling this crisis," McKibben said. "Students in California are struggling at unacceptable levels, but unfortunately, we see very similar rates of student basic needs insecurity in the national data and in other states."
"California deserves a lot of credit for investing in student food and housing support, boosting financial aid, and doing outreach on public benefits," he added. "But this is a deep problem that requires a long-term commitment from both states and the federal government."