You have /5 articles left.
Sign up for a free account or log in.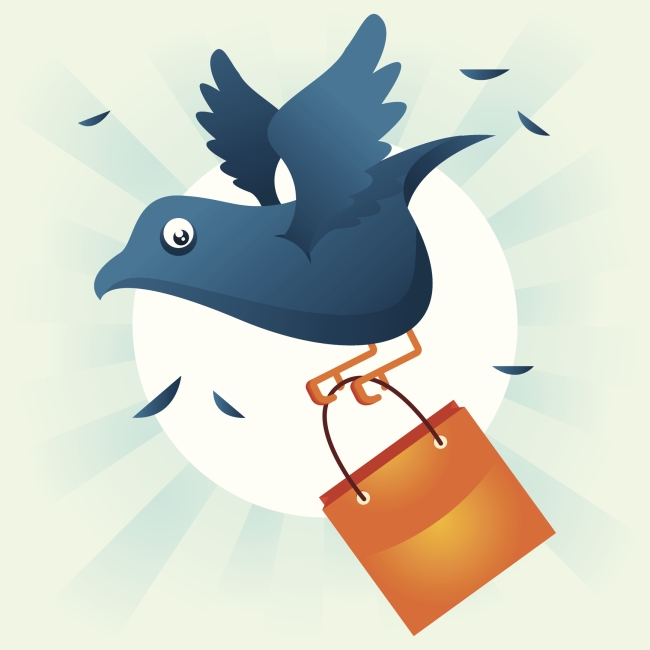 In the wake of new restrictions on how many tweets users can see daily, more academics are pulling back from Twitter and considering alternatives, such as Meta's new competitor Threads, which launched Wednesday.
The new limit, imposed last weekend by Twitter owner Elon Musk, was the latest change in the turbulent period since he bought the social media network last year for $44 billion. Musk's changes, including firing huge numbers of employees and reinstating previously banned accounts, set off a gradual diaspora amid academic Twitter.
For some who tried to hold on, the new restrictions that lock Twitter for the day after a user scrolls through a certain number of tweets went too far.
Kelchen announced his departure from Twitter on Wednesday by tweet and on his blog, where he said it was time for him to "step away from Twitter for at least a while. The platform is becoming more unstable, with more frequent outages, more spam and trolls, and people I deeply respect leaving Twitter."
To see the shift in academics' usage of Twitter, people should look at the activity around the recent Supreme Court decisions on affirmative action and student loans, Kelchen said in an interview.
"Academic Twitter is alive but not well," he said. "Discussions around the Supreme Court decisions showed there's still a sizable group of academics on Twitter, but also voices that have been there in the past are no longer there—and there's so many more trolls and spammers entering the conversations."
"It's the straw that broke the camel's back," said Robert Kelchen, head of the Department of Educational Leadership and Policy Studies at the University of Tennessee.
Twitter turmoil has become familiar. In the fall of 2022, many users believed Twitter's impending death was all but certain. Some academic users went to Mastodon, a decentralized, open-source social network that has gained users as Twitter flailed. But many users found it too complicated or not popular enough.
"It was complicated but I was able to figure it out," said Kevin McClure, associate professor of higher education at University of North Carolina at Wilmington. The bigger issue, he said, was "the community I had on Twitter, I was struggling to recreate on Mastodon."
McClure said he left Twitter in November 2022, when Musk was reportedly firing employees without notice. "Given the vast majority of my writing at that time was about treating employees better, there was a values-based conflict for me, and I didn't feel comfortable supporting that."
Since then, the Twitter changes have multiplied. Twitter made the Tweetdeck tool available only to paying subscribers and, for several days, required a Twitter account to view any tweet before quietly removing the requirement on Wednesday.
It's hard to quantify how many, if any, users have left Twitter, said Sol Messing, a research associate professor at New York University who previously worked at Twitter managing discovery data science from 2021 to 2022.
He said that, ironically, Musk's decision to limit tweets makes it harder to measure and collect data on the users and the number of tweets.
On Friday, Musk tweeted that the new tweet restrictions were a temporary move to prevent Twitter from being "data pillaged" by other companies. As users complained on Saturday, Musk raised the limits so unpaid accounts can view 1,000 tweets and paid accounts can see 10,000.
Matthew Boedy, an associate professor at the University of North Georgia, deleted the Twitter app from his phone on June 29, after the new limits appeared. He said he planned to give the app one week to improve before moving on.
Boedy will have a new option for a move with Meta's Twitter-like Threads, which debuted earlier than expected on Wednesday.
"I'm interested in looking at it," he said. "I'm sure many people will be checking it out."
Threads is the latest in a line of Twitter competitors to emerge. There's also been Substack's Notes, Spill—created by former Twitter employees—and Bluesky, an invite-only platform. While Bluesky launched in 2019, it gained popularity in 2022 after receiving backing from former Twitter CEO Jack Dorsey.
Citing Elon Musk's management of Twitter as a reason for leaving, Akil Bello joined Bluesky earlier this week.
"It still feels relatively new, but a significant number of important voices have come over and I'm interested in seeing if that continues," said Bello, senior director of advocacy and advancement at New York–based FairTest. Bluesky "feels very much like Twitter in its operating system, its UI; I'm surprised there isn't a conversation of copyright infringement," he joked.
Boedy said Threads could wind up pulling more people away from Twitter.
"It's a mass-movement kind of thing—if you see a lot of people going over [to Threads] and if it doesn't need an invite, you might do it," he said.
Some former Twitter users, like McClure, are turning toward LinkedIn, which initially launched as a place for job search and professional connections. McClure is using the site to crowdsource for his newest book.
"I found it incredibly easy to locate many of the same people in the same academic spaces" as Twitter, he said. "It continues to be a somewhat stuffy space and not nearly the intellectual space Twitter could be, but it does have some redeeming characteristics."
For some, that formality makes LinkedIn not an ideal Twitter replacement.
"I don't see it leading to the more dynamic, spontaneous conversations and shenanigans that took place on Twitter," Bello said. "If you want a replacement, you'll have to have a much less formal platform that isn't tied to work, because when you're connected to your company, it will never be informal."
NYU's Messing, who has been on academic Twitter for the last decade, said the latest departures from Twitter will be the same as others that have gone before, starting off as users making vocal protests before returning.
"Every time something happens with Twitter, there's a lot of people that say, 'I'm swearing off Twitter, I'm deleting my account,'" Messing said. "And they come right back to Twitter. Maybe this time is different, but I strongly suspect it's not."
For some, losing Twitter goes beyond losing a social media site because of its role connecting colleagues and promoting research work.
"There's a lot of great networking on Twitter; you get to meet other people that are at your stage and a more senior level, and it's a more informal atmosphere," McClure said.
"I think that's one of the sadder parts of all this," he said. "There are a number of people who built audiences for their work and communities over years, and it didn't take very long at all for it to come apart."