You have /5 articles left.
Sign up for a free account or log in.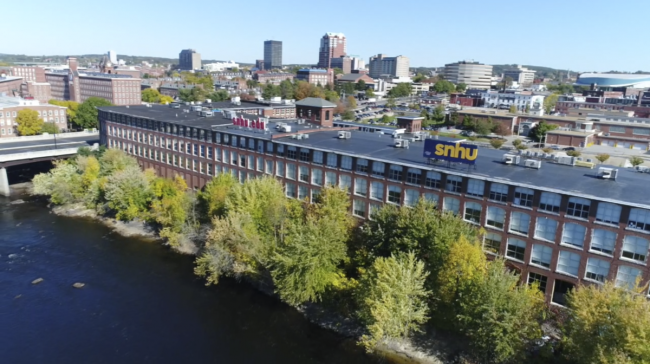 Southern New Hampshire University
Southern New Hampshire University is winding down a coding boot camp two years after acquiring it amid a rise in low-cost competition and the broad adoption of artificial intelligence tools.
The university acquired Kenzie Academy in 2021 to expand its offerings of alternative credentials. The program, which has 1,090 active and inactive students enrolled, will no longer be open to new cohorts, SNHU told Inside Higher Ed Wednesday.
Learner outcomes and building a more financially sustainable model were key in making the decision, said Siobhan Lopez, a university spokeswoman.
"As we've gotten a clearer line of sight over the past several months on both of those fronts, we've had to confront a hard decision point," Lopez said in an email. "We know that despite the best efforts of the Kenzie team, where we find ourselves is with an expense model for Kenzie's programs that is not sustainable, and increasing competition with low to no-cost providers for learners."
Southern New Hampshire's coding boot camp program cost learners between $10,000 and $20,000, with part-time programs at the lower end of that range. Unlike traditional coding boot camps, which are run through private organizations, students in Kenzie's program could qualify for federal student loans through its relationship with SNHU.
Current students will be able to complete their programs, according to Lopez. She said each program is different and there is not a single timeline for when the boot camp will be officially closed.
"Some [programs] are time-based, but we will work with each student to communicate the timeframe and help them progress in their program," she said. "We are committed to providing quality education, instruction, and support through the conclusion of their programs."
Lopez also said the "exponential" adoption of artificial intelligence played a role in the decision to end Kenzie.
"The world is changing fast, and we, like many institutions, are thinking about the ways AI will impact education in profound ways that are just starting to take shape," she said.
The closure of Kenzie Academy is "isolated," Lopez said, adding that it does not signify weakening economic health at Southern New Hampshire.
Kenzie Academy made a splash in 2017, touting itself as a quicker, more affordable way for first-generation students to prepare for jobs. In 2019, the Indianapolis-based company raised $100 million to expand.
In 2021, Southern New Hampshire acquired Kenzie for an undisclosed amount in a move to expand its alternative degree program. As a condition of the deal, Kenzie became a nonprofit, operating as a division of the university. Students could choose between five different certificates to pursue through the program, ranging from cybersecurity and software engineering to UX design.
The news of the shutdown is the latest rebuttal of the coding boot camp boom. For-profit institutions like Kaplan, Apollo Education Group, Strayer Education and Capella Education all made substantial moves or acquisitions in the space throughout the mid-2010s. However, after a few years many boot camps—including Kaplan-acquired Dev Bootcamp—shut down.