You have /5 articles left.
Sign up for a free account or log in.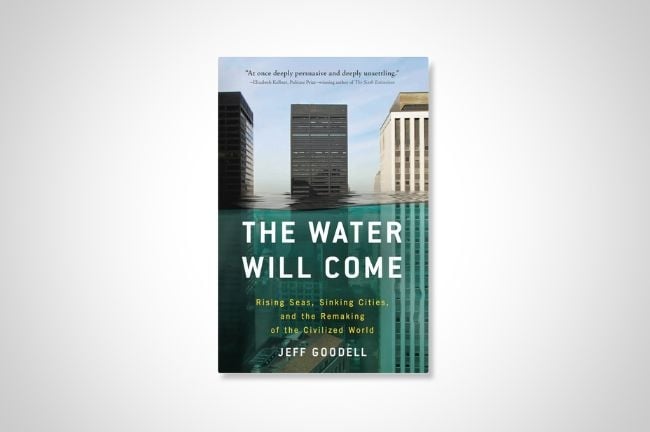 The Water Will Come: Rising Seas, Sinking Cities, and the Remaking of the Civilized World by Jeff Goodell
Published in October 2017
I read The Water Will Come after reading Jeff Goodell's new book, The Heat Will Kill You First. (See my review, "Will 'The Heat Will Kill You First' Spur University Leaders Into Climate Action?").
Each book that I read on climate change, and how I understand these books, is influenced by Bryan Alexander's Universities on Fire. (See my review, "Imagining One Higher Ed Future for 'Universities on Fire'").
It is rare for me to go back and read a nonfiction book over a few years old. The world changes fast. Most nonfiction has a short sell-by date. The Water Will Come holds up.
Higher education readers interested in climate change, rising seas, extreme weather and flooding should pair The Water Will Come and Universities on Fire. Alexander goes deep into how these water-related climate change processes will impact, disrupt and challenge our campuses in the years to come.
I've been coming around to the idea that higher education should put climate change at the center of everything.
The more I read about climate change, including The Water Will Come, the more I suspect that academia mostly talks and worries about the wrong things.
The climate crisis will change everything about higher education. Our colleges and universities face a future of increasingly extreme weather events. Campuses will struggle with inadequate infrastructure to deal with high heat, severe flooding and storms.
It is time to reorient institutions around climate research, education and resiliency.
Reading about how Miami, Venice and New York are preparing (or not) for rising sea levels will raise questions—perhaps uncomfortable ones—about how our academic leaders are preparing our institutions for climate change.
Higher education is not a passenger on the climate emergency express. Instead, we can choose to rethink everything at our institutions, from the degrees we offer to the research we undertake to our campus energy and transportation systems.
What are you reading?