You have /5 articles left.
Sign up for a free account or log in.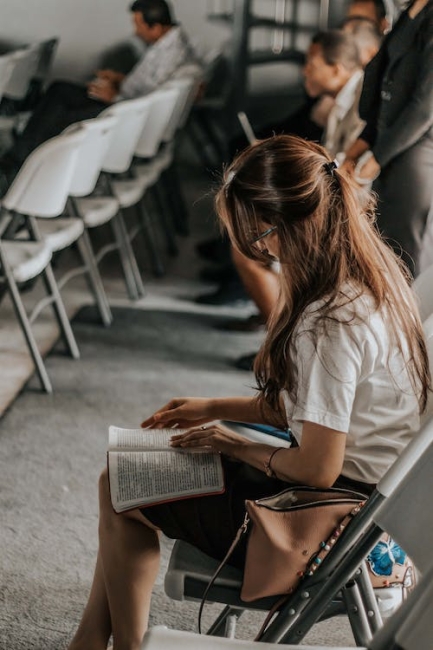 What is happening in higher education that continues to make nontraditional students feel left out of academic programs? How can we cultivate a sense of belonging and active engagement, such as among remote distance learners, while facilitating their development as independent and self-directed learners?
One of us, Anna, started working in Norwegian academia after years in Kazakhstan and time previously in the United States. Across these countries and internationally there is a growing discussion around adapting higher education to the needs of adult learners.
The academic community has known that those who are not the traditional students (the typically 18- to 24-year-old age range), often don't feel included or that their needs are being met. For instance, in the United States, nontraditional student mothers have particular needs within and beyond academia. In Ireland, nontraditional students, while feeling a sense of belonging at the program and department levels, did not necessarily feel fully included across the university, with difficulties in accessing support and facilities.
But there's still more to understand about this population of learners. What we do know is that there is a need to be acknowledged, valued and heard and it is integral for higher education institutions efforts to enhance equity and inclusion of students, staff and faculty members.
In Norway, studies are also showing the need to look at nontraditional student needs. And what is being found is the need to be heard. For example, Mary Ann and Anna recently spoke about lifelong learning and Mary Ann's research for her master's degree from Nord-Trøndelag University College. She conducted a study with adult learners and identified a theme of students feeling left out.
Reflecting on the study, Mary Ann explained that while traditional students have student organizations that speak for them, those who are nontraditional students, who live off campus and lead lives outside campus, do not yet have an organization to speak for them—to voice their needs. The nontraditional students didn't receive the same information about university-sponsored events as full-time on-campus students and felt somewhat left out and isolated in their student roles.
At the center for teaching, learning and technology at Nord University, we are working to address these gaps in reaching students and professionals across ages and disciplinary backgrounds. For instance, various courses have been developed and are in process to offer a flexible format to promote best practices in teaching and learning (e.g., DigiPed, an online course of pedagogy and didactics). Such exploration and practical applications of online teaching and learning were showcased during International Week, as part of the European grant-funded alliance of nine universities (SEA EU) that took place at the end of October.
Recognizing the unique and specialized needs of all students in a university is one way forward. One way to go about equity and inclusion in higher education is to think about universal design (UD). Broadly, UD can be considered as a means to recognize and include everyone—becoming aware of varied needs and instituting learning environments and educational spaces including everyone, even facilitating success for everyone. If adult students, those who are nontraditional in age and/or role in their lives, don't feel included, then our best hopes for universal design are falling short.
So, what can be done in higher education to create more equitable and inclusive learning environments and spaces?
Taking insights from the literature and Mary Ann's recent study, here are three things universities can do to include the needs of lifelong learners across the life span.
Speak to the community of nontraditional students—become aware of the varied needs across the community (e.g., they are not a homogeneous group!).
Establish a club or organization to bring together the ongoing needs and insights of nontraditional students at the university level. This organization can offer a means to facilitate communication between the university to students, an area identified in the literature as lacking. Often nontraditional students feel unaware of events and activities and opportunities on campus for instance.
Develop flexible learning opportunities to address the needs of nontraditional students. For example, microcourses offer direction to promote individual needs and professional development for practitioners and lifelong learners across disciplinary fields.