You have /5 articles left.
Sign up for a free account or log in.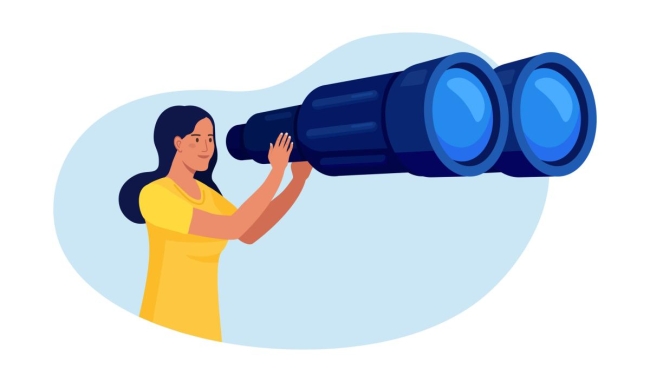 Nadezhda Buravleva/istock/getty images plus
I still remember the early days of my Ph.D., rushing from my courses to the lab, powering through experiments, coming home to create presentations; it felt like I was on a never-ending loop. I had some idyllic thoughts early on of how my grad life would go: I would carefully design each experiment in advance, thoughtfully complete my coursework, and every Friday I would spend the morning reading papers that would give me new insights into my thesis work. I'd have the perfect graduate school setup with lots of space for big thoughts.
Needless to say, that was not what happened. It wasn't because my fantasy graduate school life was completely fantastic, however—it was in large part because I was prioritizing the day-to-day checklist and not taking the time to notice how the pieces all fit together. I found at the end of my degree, finally having the time to write my thesis helped me place those routine experiments into a larger context, and I realized how much I had been missing by focusing on the particulars and never looking up.
That was a hard but important lesson to learn, and one I wished I had guidance on earlier. The ability to plan and make choices that consider the larger picture is a valuable skill, but how to implement that skill is rarely taught to us at all, especially early in our careers.
At its core, considering the big picture is about noticing details and patterns, identifying what is important, and using this knowledge to influence your broad objective through daily decision-making. It involves awareness of the overall purpose and direction, and then a narrowing in on the crucial elements that matter and will have an impact.
Graduate school is a perfect opportunity to look beyond the minute details and hone this big-picture mind-set, a skill that can be used throughout your career and life. The challenge I've noticed is this type of thinking is expected but not traditionally taught.
To better guide my own learning practice of understanding the whole and not just the parts, I've conceptualized the CORE framework for myself—one that I believe can be applied to any topic or endeavor you are engaging with. To demonstrate this framework in action, let's start with the experience of embarking on a Ph.D. thesis project:
Step 1: Collect and observe. This step is all about gathering information to better understand the larger context. It may involve observing key opinion leaders, taking note of common questions and trends in the field, gathering new perspectives on the topic, or attending seminars. The goal is to become immersed in the topic and begin noticing challenges and nuances outside of your own daily work and experiences.
At the beginning of my graduate journey, I felt a lot of pressure to jump right into experiments for my thesis project, as is the case for many people. However, it's key to take time to consider some important issues. Do you know where the field is at with this topic? Do you know the right questions to ask? Do you know what key experiments will propel your research? Gathering this data may involve diving deep into academic articles, or it may be noticing recurring patterns in others' thinking and results. As this information comes in, reflect on it rather than react to it.
Step 2: Reflect. After taking in this information, the next step is to review what you've learned. Now is the time to clarify what you observed and place the pieces into the full puzzle. This step can be difficult, because it involves organizing the information you've gathered, structuring your ideas and thinking deeply. This reflective time will allow you to prioritize and map out your next move.
Synthesizing what you've learned can take many forms. It may reveal a new direction for your project, result in designing a set of involved experiments or help identify what key technical skills are missing from your repertoire. I find writing everything down a good way to get it out of my head, and it allows me to tie the small strands into a tapestry. Maybe talking out loud with a classmate can help you begin to put the pieces together to determine what your next course of action could be.
Pausing and thinking takes time and will delay generation of hard data and results, but when you are ready to execute—the next step I recommend—you will be ready to act effectively and with the larger picture at the forefront.
Step 3: Execute. After spending the time to methodically collect, observe and reflect, it is time to implement your ideas. We often jump to the action step right away because it feels productive, but without the earlier steps, taking action won't have an impact. Acting alone is not inherently valuable, and without effective planning, you risk wasting time instead of saving it.
Executing may start small with learning new techniques and taking courses on how to interrupt the resulting data. It may involve running a few long, complicated experiments rather than wasting time on many smaller experiments that will ultimately have less meaningful results. As the information starts coming in, don't be afraid to go back to the first step—collect and observe. Observe the new information you have, reflect on what has changed and execute a new plan accordingly.
This iterative framework highlights the importance of continuously considering new information about the entire situation, learning from each insight and detail, and re-evaluating how your daily endeavors influence the overall goal. Whether in the context of thesis projects or more broadly planning your postgraduate life, you can continuously use this method to improve outcomes. In particular, the CORE framework integrates nicely with other career preparation models involving career exploration, career readiness and networking. Moving past the Ph.D. thesis, let's also apply the CORE framework to career planning:
When embarking on career exploration, collect information about career options and the job industry landscape and observe recurring patterns of professional's journeys. This stage can involve attending general networking events and career panels. You may need to read articles and books from thought leaders or look at market data for your industry of interest. It may require reaching out to strangers and setting up informational interviews to learn about their stories and job paths.
Taking the time to reflect on what jobs stand out and which parts of the jobs interest you will help direct your next step. Synthesis of the information will clarify your understanding of the job landscape. Consider your notes and highlight what got you excited when talking with different professionals. Make a list of skills you need to acquire to obtain your dream job. That can take time but will provide a fuller perspective of where you want to go and mitigate unnecessary risk.
Executing your career preparation plan may appear differently depending on where you are in your journey. If you're interested in science communication, join a university sci-com organization or start writing a blog. If you're interested in consulting, participate in case competitions where you can demonstrate your skills to potential employers or attend specific networking events to meet future peers. Executing your initial plan may also bring to light that you need to change direction, so don't be afraid to go back to step one and collect new information.
As you move through graduate school or along your career path, you can continue to apply this framework as you search for jobs and make career decisions at any stage of your journey. You don't need to have every step worked out from the start. I do recommend, however, that you take the time to acknowledge your goal and recognize how your daily tasks can lead to the bigger outcome—and then intentionally make the small steps necessary to put you on the road you want to take.