You have /5 articles left.
Sign up for a free account or log in.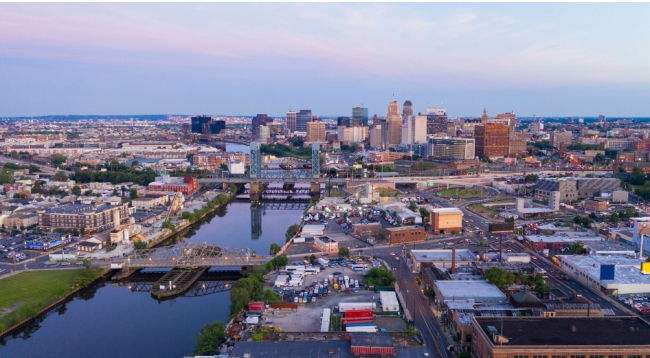 The June ruling by the Supreme Court on race-conscious admissions should be a wake-up call to rethink how we fully embrace an expansive talent pool in our own backyards.
Too many students are sidelined by "walls around opportunity" that serve as "powerful sorting pressures of our stratified society," to use Gary Orfield's terms. It is absolutely critical to take down those walls and expand our understanding of the diverse talent pool. This is the future of higher education in the U.S., and we need to get beyond business as usual in admissions to see that our role includes offering precollege experiences, collaborating across institutions and providing a fulsome support system to match the reality of students' lives.
That means committing to what I call an opportunity- and asset-based approach to diversity that better sees lived experiences as excellence. Many of our campuses are anchored in communities comprising diverse populations, reflective of both generations of internal migrations within the U.S. and immigration to the U.S. This is nowhere more true than in our cities, where an increasing proportion of our nation's population resides. Here in Newark, New Jersey's largest city and a magnet of immigration for hundreds of years, we weave immigrants' historical and cultural narratives into our urban contexts of inclusion and exclusion, gentrification and displacement, vibrant perseverance and persistent systemic racism—narratives we are surfacing through programming such as our Mellon Foundation–funded Sawyer Seminar this year, titled Natives and Nativists, Migrants and Immigrants in an American City.
As we know from the experience of the more than 1,000 global members of the Anchor Institutions Task Force, the more we collaborate as anchor institutions in our communities and regions, the more we will truly see and connect with the changing demographic map in our own backyards. Broad, place-based collaborations are needed, for example, to expand pathways to college, which is what the Newark City of Learning Collaborative is doing through free college-knowledge workshops for K-12 students and families to demystify the admissions and financial aid processes—for all residents, but especially for first- and even second-generation immigrants who are new to our country and educational system. Ten New Jersey higher education institutions have joined with corporate, philanthropic and community-based nonprofit groups, K-12 schools and systems, and the city of Newark as partners in this effort to bolster accessible pathways to college citywide.
We need to be more purposeful in every dimension of how we engage in our communities, so we communicate through word and action that we are not just in but of them. For example, the successful Lives in Translation program at Rutgers University Newark matches the linguistically rich student body and the nearly 50 languages spoken by students with internships and opportunities to provide translation and interpretation services to the broader community.
In August, the Presidents' Alliance on Higher Education and Immigration partnered with the Migration Policy Institute and the American Immigration Council to release new estimates and enrollment data for immigrant-origin students, including undocumented students, in higher education. Immigrant-origin students now account for 31 percent of all domestic students in higher education, up from 20 percent in 2000. The new estimates also confirm the toll that ongoing legal challenges and barriers to new applications have inflicted on the popular and successful Deferred Action for Childhood Arrivals program, as students who are not eligible for DACA account for approximately two-thirds of all undocumented students in higher education. In contrast to the traditional "enrollment cliff," the immigrant-origin student population is growing, is racially and ethnically diverse, and has the potential to build on their already sizable workforce and community contributions in the future.
Colleges and universities need to understand the changing makeup of the talent pool and be cognizant of how our standard practices can reinforce inequity. Forward-thinking institutions should develop an asset framework that accounts for the resiliency, drive, determination and creativity that come from lived experiences and provide an authentic way of recruiting and supporting a diverse student body and professoriate. As Stella Flores eloquently argued, "The move forward is not to deny color, language and culture but instead for colleges and universities to take into account these factors as assets for a multiracial and globally competitive nation." By connecting students' backgrounds and lived experiences directly to our curricula and publicly engaged scholarship and, in turn, engaging the corporations, cultural institutions, civic nonprofits and public agencies in our communities with our students and faculty, we will not only energize social capital networks that support social mobility and equitable growth, but we will make our higher education institutions better, more trusted public partners.
State and federal policy makers have an important role as well in closing racial equity gaps in higher education, as the State Higher Education Executive Officers College Completion Coalition is doing. Affordability for all students, including for immigrant students, is key. Efforts should include policy changes to support precollege programs that reach more students, last-dollar scholarship coverage, educational campaigns to re-enroll students with some credits but no degrees and college-knowledge workshops across our communities to overcome the sense of many students and families that they do not really have access. For inspiration, see, for example, the policy advocacy of the Campaign for College Opportunity in California.
State policy making also should evolve to support the changing nature of immigrant students in their state and their related needs. Massachusetts recently joined New Jersey and 22 other states by expanding in-state tuition and financial aid access for "Dreamer" students with and without DACA. Other states, such as Maryland, have passed expanded professional and occupational licensure laws that facilitate these students' transition into the labor market, allowing them to put their hard-earned degrees to work in high-demand fields.
Meanwhile, federal immigration reform is long overdue, including a legislative modernization that encompasses pathways to citizenship and new legal pathways that strengthen our economy and advance both orderliness and justice. Yet, in the interim of continued congressional gridlock and obstruction to broader reform, the Biden administration can continue to make progress on its own and address the realities facing undocumented students. This includes continuing to defend DACA in the courts and exploring alternatives and fortifications to DACA in the face of ongoing legal challenges, while supporting efforts to meet the college and career needs of undocumented students barred from applying for DACA.
The new realities facing U.S. higher education require campus leaders and policy makers alike to rethink how the anchor institutions in our communities—colleges and universities, to be sure, but also private and nonprofit sector organizations—can partner to collectively embrace and leverage the full diversity of our talent pools, including immigrant-origin and undocumented students. To the degree that we can do this effectively, our institutions, our communities and our democracy will be all the better for it.