California Community Colleges Set Completion Rate Goal
The California community college system on Wednesday announced a goal to produce 227,247 more certificates, degrees and transfer students in its next 10 incoming freshman classes. That would mean increasing six-year completion rates for degree and transfer-seeking students to 62.8 percent from the current rate of 48.1 percent.
The system's 112 colleges enroll 2.1 million students. Its student success rates will be crucial to whether the college completion goals set by President Obama and powerful foundations can be met. Recent system-wide policy changes aimed at improving those rates include giving some students priority in registering for courses, redesigned student support services, streamlined transfer processes and closer collaboration with K-12 schools in the state.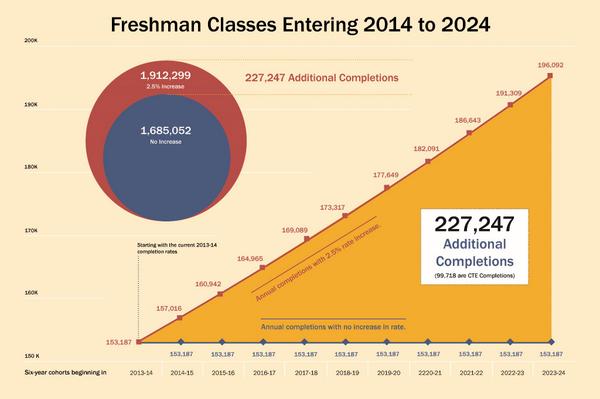 Topics
Popular Job Categories
Related Jobs
Since its founding in 1867, the University of Illinois at Urbana-Champaign has earned a reputation as a world-class leader in research, teaching, and...
Middlebury is one of the country's top liberal arts colleges. It offers its students a broad curriculum embracing the arts, humanities, literature,...
Most
Past:
Day
Week
Month
Year