You have /5 articles left.
Sign up for a free account or log in.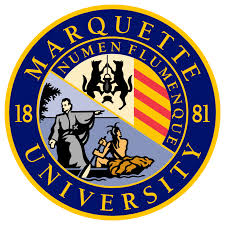 Four Marquette University students were arrested Monday as part of a protest on a range of diversity-related issues, WISN News reported. The students were arrested after they sat in the middle of a Milwaukee intersection. The protest was organized by the Ad Hoc Coalition of and for Students of Color. While university officials did not endorse all of the group's demands, they said that they were committed to working with students to make the university inclusive. Among the group's demands: expanded efforts to recruit and retain minority students, the expansion of the core curriculum to require more diversity-related education and redesigning the university seal. The seal shows the Reverend Jacques Marquette, a 17th-century Jesuit missionary, with Native Americans. The protesters call the image "biased" for not adequately reflecting the way Native Americans guided him.