You have /5 articles left.
Sign up for a free account or log in.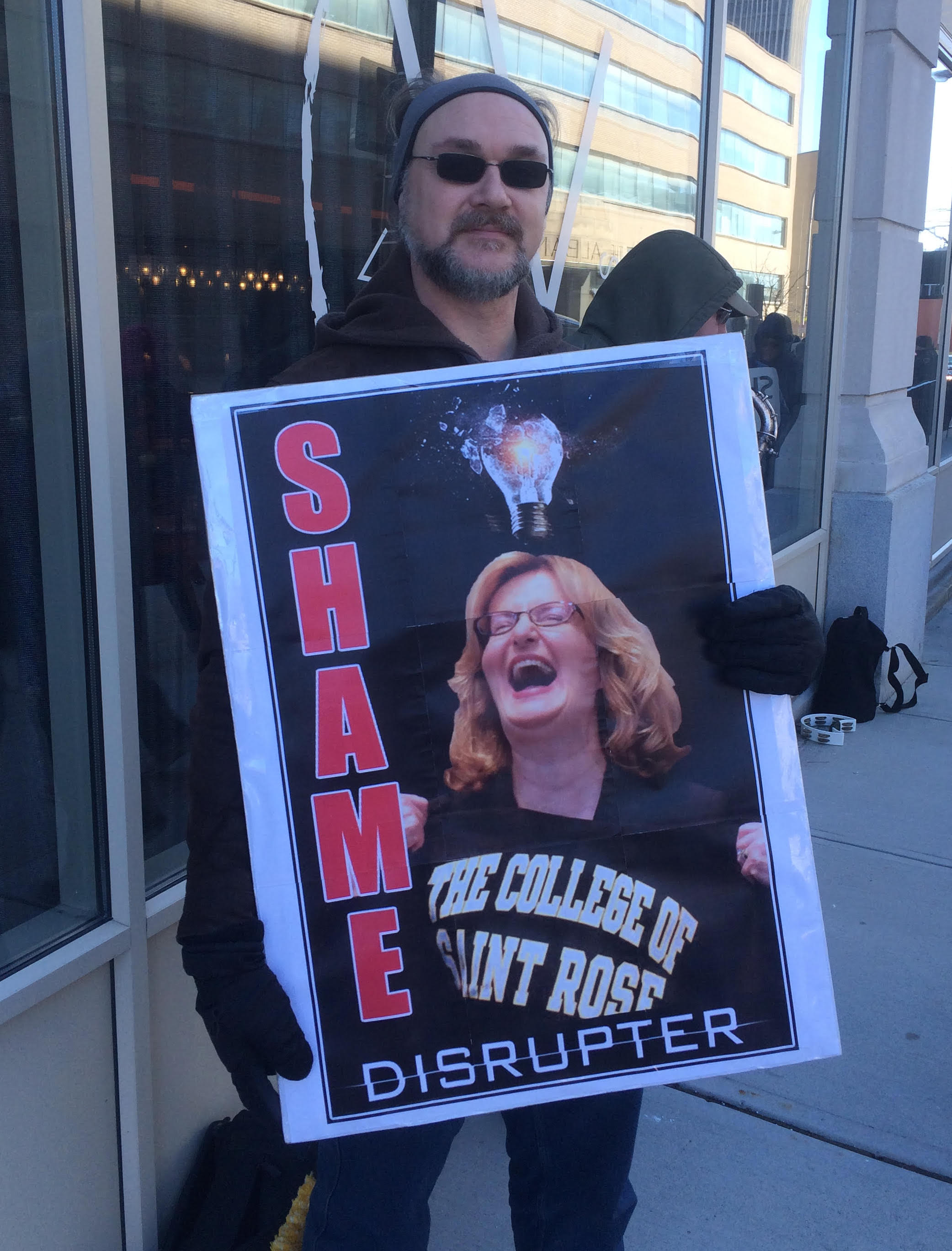 The College of Saint Rose on Friday announced plans to eliminate the jobs of 23 faculty members -- some of them tenured -- and 27 academic programs. The college announcement said that the changes were needed to "reprioritize academic programs to meet the changing needs of students, increase enrollment and secure the college's financial future." The college said it would be able, with these cuts, to make investments in other programs without hurting the institution's liberal arts mission.
Many faculty members are speaking out against the cuts, saying that the plan was made without sufficient faculty input and questioning the elimination of the jobs of tenured faculty members. (A Saint Rose spokesperson, asked about eliminating the jobs of tenured faculty members without declaring financial exigency, as is required by the American Association of University Professors, said that the cuts were consistent with provisions in the Faculty Handbook.)
The college said that it was eliminating programs with low enrollments, but faculty critics say liberal arts offerings are being gutted. Among the bachelor's degrees being eliminated are: American studies, economics, geology, philosophy, religious studies, sociology, and women's and gender studies. Petitions are circulating calling for the resignation of Carolyn Stefanco as president. A website called Saint Rose Anonymous features posts from those whose jobs or programs are being eliminated. Students and faculty members have been holding rallies against the cuts they feared would come, and on Friday vowed more protests.