Title
Cartoon Caption Contest Has a 3-Time Winner
Our latest Cartoon Caption Contest is ready for your creative submissions -- click here to take your best shot.
You might take your inspiration from Joe Valades, who with his winning submission for our November cartoon at right -- "Okay, refresh my memory. Is this the vote on the football program or the foreign language department?" -- became the first person to win our monthly contest three times since we started it three-plus years ago. Valades, who formerly worked at Black Hills State University, in South Dakota, is now a clinical social worker at the Roseburg VA Hospital, in Oregon. He will receive an Amazon gift certificate and a copy of the cartoon signed by Matthew Henry Hall.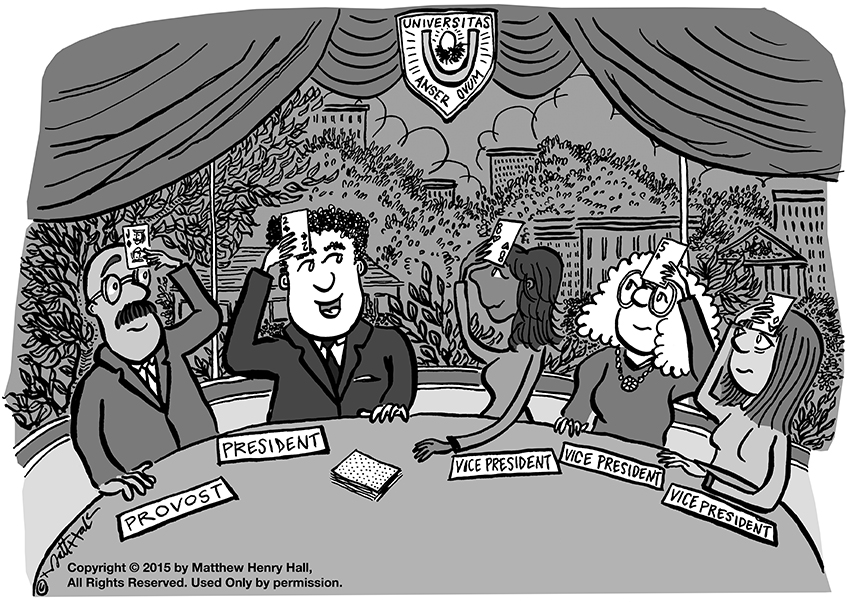 Please also take a moment to vote for your favorite among the three finalists chosen from the many submissions for our December cartoon. Click here to cast your vote.
Opinions on Inside Higher Ed
Inside Higher Ed's Blog U
Topics
What Others Are Reading
Past:
Day
Week
Month
Year