SEO Headline (Max 60 characters)
Study: 1 in 4 College Athletes Show Signs of Depression
Nearly one quarter of college athletes participating in a study reported "clinically relevant" levels of depressive symptoms, according to a new article published in the British Journal of Sports Medicine. Female athletes were about two times more likely to experience the symptoms than their male peers.
Researchers at Drexel University and Kean University surveyed 465 athletes at an anonymous Division I institution over three years and assessed the data using the Center for Epidemiological Studies Depression Scale. Nearly 30 percent of female athletes showed symptoms of depression, compared to 18 percent of male athletes. Female track and field athletes had the highest prevalence of symptoms.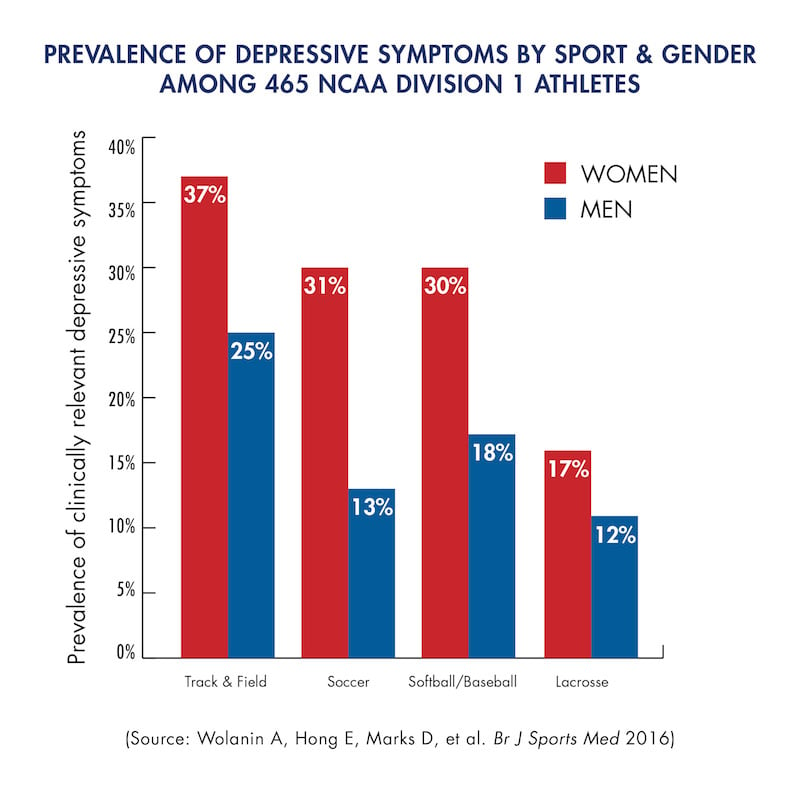 "This study shows that the rates of depression among athletes are probably comparable to rates in the general college population," said Eugene Hong, the study's principal investigator and an associate dean at Drexel University College of Medicine. "And it highlights the need for increased mental health screening for athletes as part of standard sports medicine care."
Earlier this month, the National Collegiate Athletic Association's Sports Science Institute released new guidelines instructing colleges on how to best address mental health concerns of athletes. Increased mental health screenings were among the suggestions.
You may also be interested in...
Today's News from Inside Higher Ed
Inside Higher Ed's Quick Takes