Title
At Suffolk, More Calls to Keep President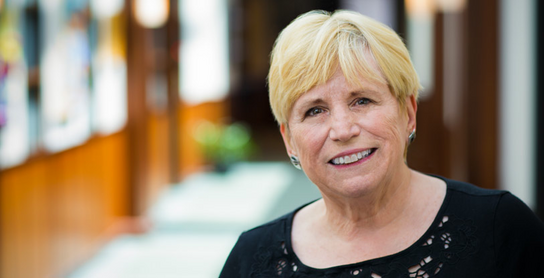 Faculty and student groups at Suffolk University on Monday reiterated their support for President Margaret McKenna (right), who they believe is doing an outstanding job but whom the board wants to oust, seven months into her tenure as the university's fifth president in five years. The Faculty Senate sent the board a letter calling on it not to dismiss McKenna, as the board plans to do later this week, but instead to support open discussions about the future of Suffolk.
The Faculty Senate letter specifically asked the board to lift a cease-and-desist order it gave McKenna, telling her she could not defend herself in public. Professors say she is being muzzled at a time when she needs to be part of a discussion on the university. The Faculty Senate letter said its members were "disturbed" by recent events in which board members have been leaking criticisms of McKenna to local reporters (leaks many on campus say are inaccurate).
The Executive Committee of Suffolk's Student Government Association met with leaders of the board Monday. After that meeting, the association issued a press release reiterating that students are "steadfast in our support" for McKenna. The press release said the student government was planning a vote of no confidence in the board chair later this week.
The university did not respond to requests for comment from board leaders.
A few trustees, however, are saying either that they are not on board with firing McKenna or don't like the way the issue is playing out in public, The Boston Globe reported.
Opinions on Inside Higher Ed
Inside Higher Ed's Blog U
Topics
What Others Are Reading
Past:
Day
Week
Month
Year