Title
Cartoon Contest Comes Around
Time to play our monthly Cartoon Caption Contest.
Click here to submit your own caption for this month's cartoon, or to see the ideas your fellow readers have submitted.
You can also participate by voting for your favorite among the three nominated finalists for last month's cartoon chosen by our panel of judges.
And congratulations go to Ryan Spear, the winner of our contest for January. His caption for the cartoon -- "What did you think it meant when your contract listed an 'expedited severance process?'" -- was chosen by our winners from among three nominated finalists. He is director of admission at Houghton College, in New York, and will receive an Amazon gift certificate and a signed copy of the cartoon.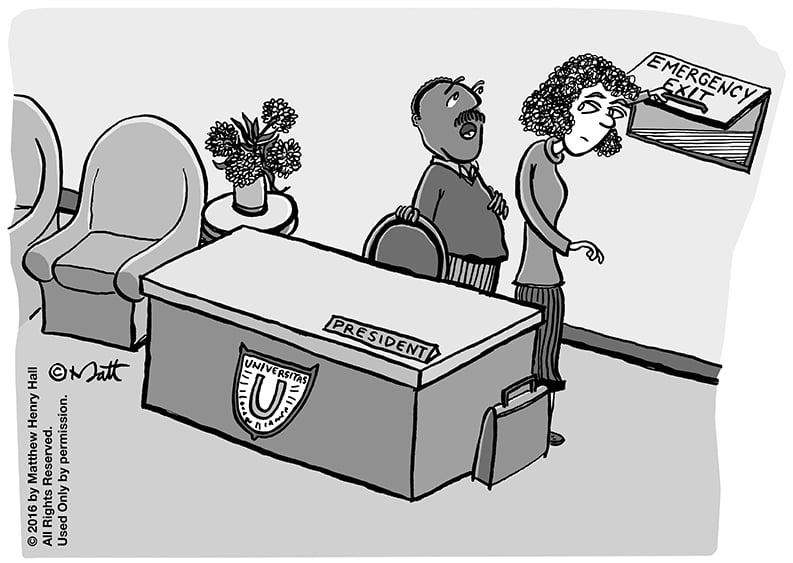 Opinions on Inside Higher Ed
Inside Higher Ed's Blog U
Topics
What Others Are Reading
Past:
Day
Week
Month
Year