Title
Trump Rally at U Illinois Chicago Called Off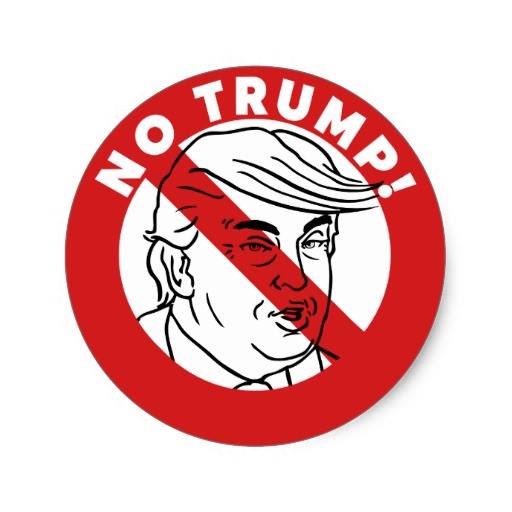 A large Donald Trump rally planned for the University of Illinois at Chicago was called off Friday night, with organizers saying that threats of violence required the decision. Before the decision was announced, hundreds of anti-Trump protesters had entered the university arena where the event was held while thousands of protesters were outside. Press reports indicate that there were numerous scuffles between pro- and anti-Trump attendees. Many of the protesters also were angry at the removal of some of the anti-Trump attendees from the rally.
Anti-Trump students and others shouted, "We stopped Trump," after the rally was called off, and shared anti-Trump signs in person and online (at right). Many of the anti-Trump students suggested that it was the threat of protest, not violence, that led Trump to change his plans.
Kevin Booker, police chief at the university, released this statement after the rally was called off: "The University of Illinois at Chicago worked with all appropriate agencies to address the security concerns associated with an event of this nature including the Secret Service, Chicago Police Department and Illinois State Police as well as campaign and protest organizers. The vast majority of attendees at today's events exercised their constitutional rights of free speech and free assembly peacefully. The abrupt announcement of the cancellation of the event created challenges in managing an orderly exit from the pavilion, which nonetheless, was accomplished with no injuries or arrests."
Many students and faculty members had urged the university not to let Trump hold a rally in a campus arena, citing the way many students -- especially minority students -- have been harassed or kicked out of prior Trump rallies. But the university has maintained that, as a public institution, it cannot be selective about which groups it allows to rent facilities. The university has stressed that it has not in any way endorsed the candidacy of Trump or others who have held events on campus.
Opinions on Inside Higher Ed
Inside Higher Ed's Blog U
Topics
What Others Are Reading
Past:
Day
Week
Month
Year