Title
Albright Wins Over Students at Scripps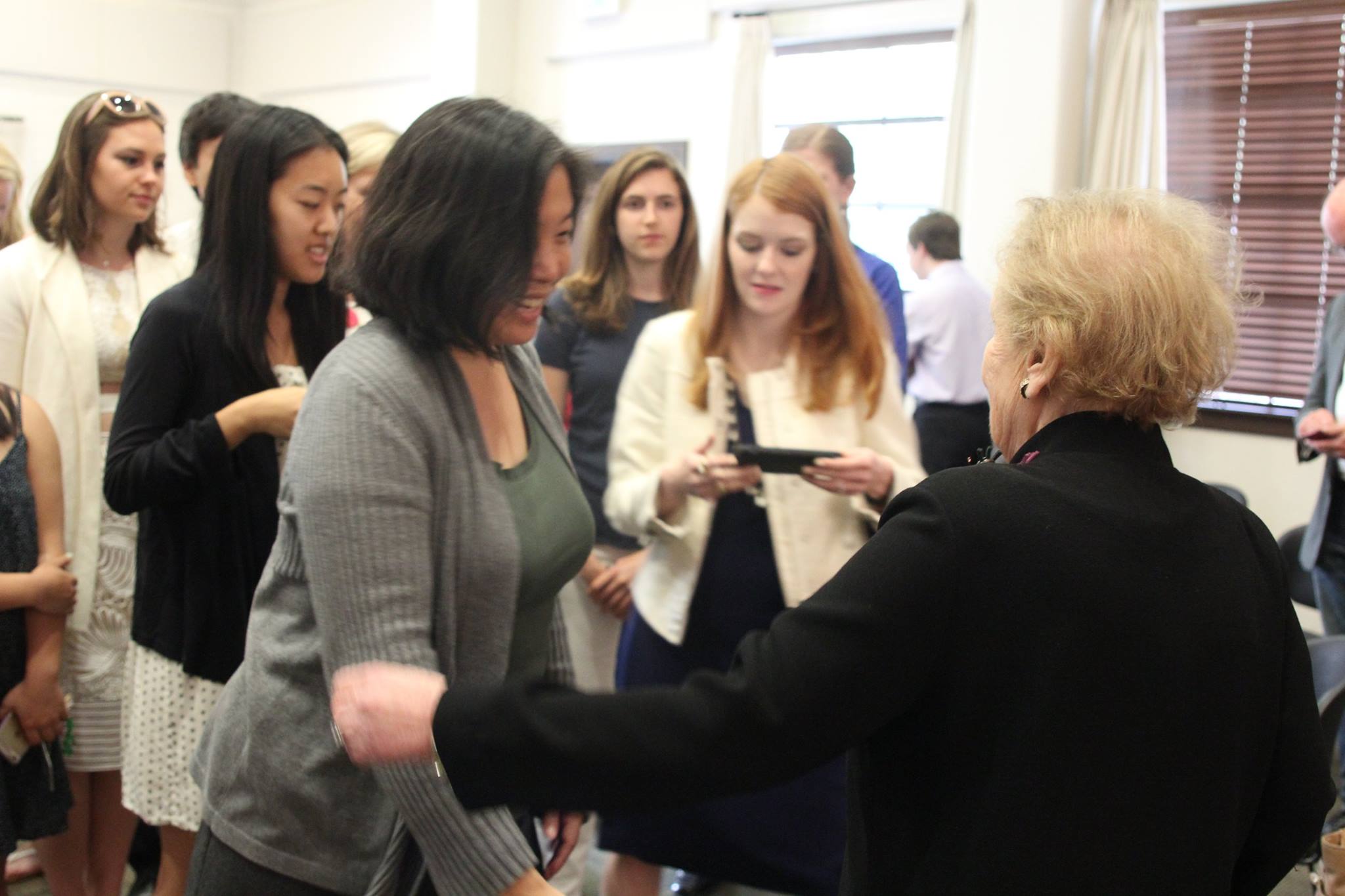 Some students and faculty members at Scripps College objected to the choice of Madeleine Albright, the former secretary of state, as commencement speaker. They criticized her for questioning women who are not backing Hillary Clinton's presidential campaign, and for supporting sanctions against Iraq that led to civilian deaths. Albright didn't waver on appearing and scheduled meetings with students and others before commencement so she could hear directly from them. In her commencement speech, Albright recognized the criticism she has received, playing on the language she had used about a "special place in hell" for women not backing Clinton to say that "there is a special place in heaven for anyone who speaks truth to power."
She also extolled the value of being open-minded. "The key to further education is not to put aside what we think we know, but to employ that knowledge as a platform for learning more," she said. "This means that we should use our opinions to start discussions, not to end them. It means that we should always leave a little room in our brains for ideas that we have not thought about before."
The Los Angeles Times reported that Albright received a standing ovation.
Opinions on Inside Higher Ed
Inside Higher Ed's Blog U
Topics
What Others Are Reading
Past:
Day
Week
Month
Year