SEO Headline (Max 60 characters)
Big Ten's Academic Division Changes Name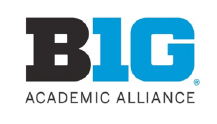 The Committee on Institutional Cooperation is today changing its name to the Big Ten Academic Alliance. The committee has coordinated academic initiatives to promote research collaboration and to take advantage of joint purchasing opportunities. The group said that it wanted a new name because the old one didn't necessary convey its activities and the acronym CIC was confusing because of another CIC, the Council of Independent Colleges.
The Committee on Institutional Cooperation had as its members the Big Ten universities and also the University of Chicago. Chicago will no longer be a member under the new name. A spokesman for Chicago said via email that while the university "will not be a formal member going forward, we plan to continue our academic collaborations with the organization and its member institutions. We are currently working with the consortium to continue our participation in the programs related to library services, IT, language instruction and other areas that benefit our campus as well as the broader academic community."
You may also be interested in...
Today's News from Inside Higher Ed
Inside Higher Ed's Quick Takes