Title
A Football-Themed Cartoon Contest for the Fall
This month's Cartoon Caption Contest celebrates the start of college football season (sort of). Suggest a caption for this month's cartoon here.
On this page you can vote for your favorite from among three finalists chosen by our panel of judges for last month's cartoon.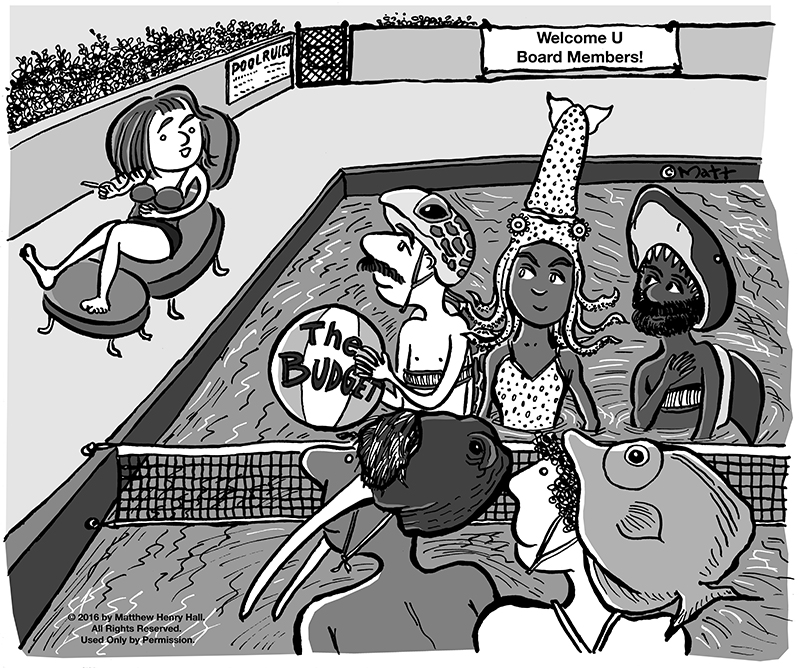 And congratulations to Jose Garcia-Leon, associate dean for academic affairs at the Juilliard School and winner of our contest for July. His caption for the cartoon at right -- "Remember -- do not let go of the holes or the ball will start deflating again." -- was chosen by our readers from among a trio of finalists. He will receive an Amazon gift card and a signed copy of the cartoon. Thanks to all for playing.
Opinions on Inside Higher Ed
Inside Higher Ed's Blog U
Topics
What Others Are Reading
Past:
Day
Week
Month
Year