Title
Taking a Knee: Boos, A Coach's Support, Team Video
As athletes and others involved with sporting events take a knee to call attention to police violence against black people, campus experiences continue to vary.
At East Carolina University, about a dozen members of the marching band took a knee when playing the national anthem. Sports Illustrated reported that when the band took the field at halftime, it received many boos.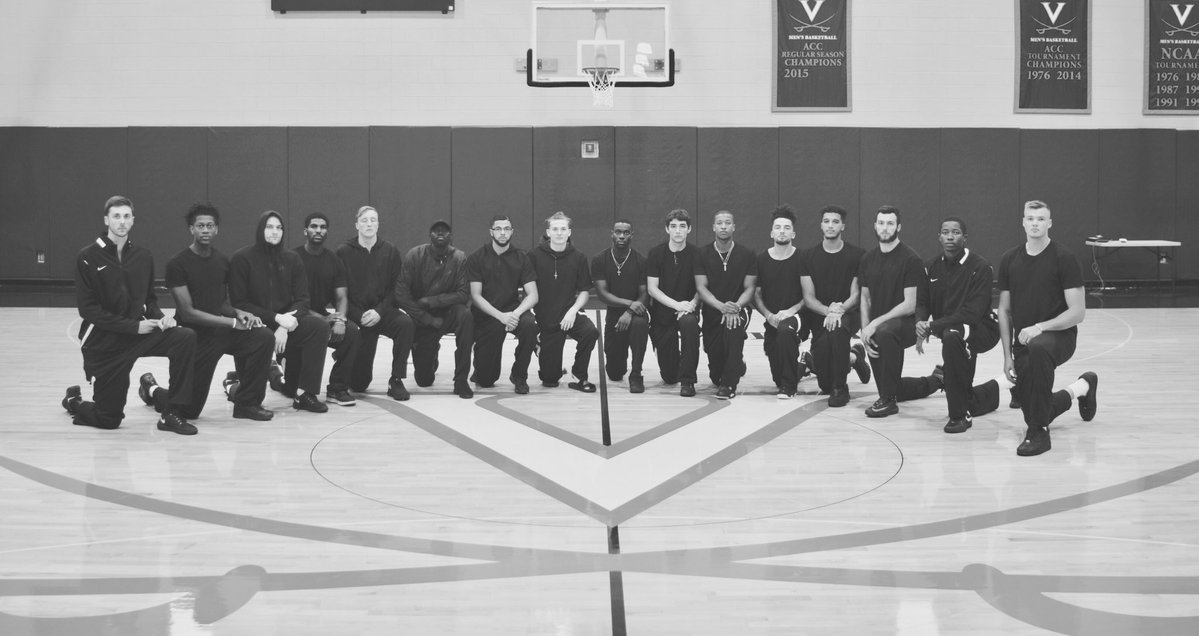 At the University of Virginia, where the men's basketball team posed together for a team photograph (at right), on their knees, to support the cause, the head coach is backing the players.
"Our guys realize there are a lot of issues going on in our country," said Tony Bennett, the head coach, in a statement to ESPN. "I support their desire to promote peace and equality."
The women's volleyball team at Clark Atlanta University, a historically black institution, took a knee during the anthem last week and produced a video to explain why.
Opinions on Inside Higher Ed
Inside Higher Ed's Blog U
Topics
What Others Are Reading
Past:
Day
Week
Month
Year