Title
3 Share Nobel Prize in Chemistry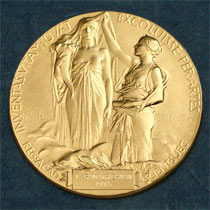 The 2016 Nobel Prize in Chemistry was awarded this morning to three researchers "for the design and synthesis of molecular machines."
The winners are: Jean-Pierre Sauvage of the University of Strasbourg, in France; J. Fraser Stoddart of Northwestern University; and Bernard L. Feringa of the University of Groningen, in the Netherlands.
Details about their research and the award may be found here.
Opinions on Inside Higher Ed
Inside Higher Ed's Blog U