SEO Headline (Max 60 characters)
Differing Views on Free College, State Disinvestment
Public Agenda, a nonpartisan group, on Thursday released results of two recent national surveys of American adults on higher education. Respondents generally favor using taxpayer money to make public colleges free for students from low- and middle-income families, with roughly two-thirds calling it a good idea. However, the survey found that Democrats are much more likely to like free college proposals (86 percent) than Republicans (34 percent). Respondents were also divided by age, with those under 49 liking the free-college idea (73 percent) more than those who are at least 50 (58 percent).
The group also found a partisan divide on a question about cuts in state government funding of public colleges. Democrats were more likely to call disinvestment a problem (79 percent) than were Republicans (57 percent).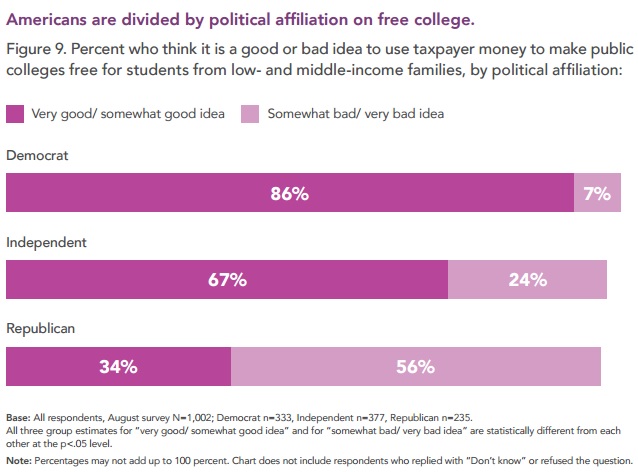 You may also be interested in...
Today's News from Inside Higher Ed
Inside Higher Ed's Quick Takes