Title
Boo! A Halloween-Themed Cartoon Caption Contest
Which is scarier -- zombies or college rankings?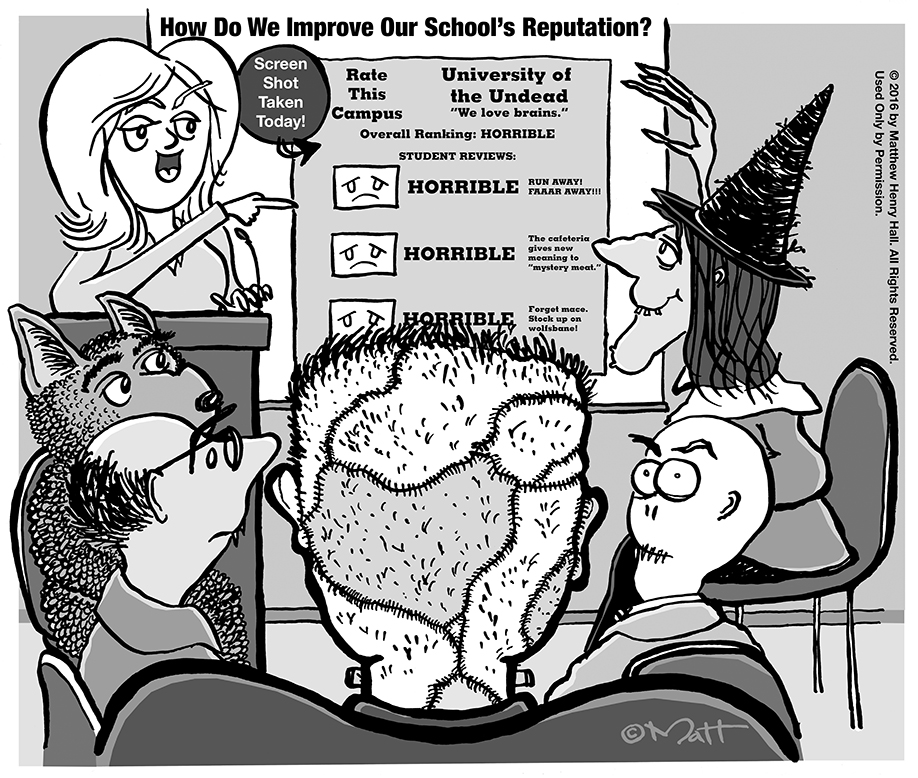 Matthew Henry Hall's new cartoon lets you decide -- and gives you an opportunity to let your creative juices flow.
Click here to suggest a caption for this month's cartoon.
And on this page, you can vote for your favorite from among three nominated captions for last month's cartoon.
Opinions on Inside Higher Ed
Inside Higher Ed's Blog U
Topics
What Others Are Reading
Past:
Day
Week
Month
Year