Title
Dillard Didn't Invite David Duke, but Must Host Him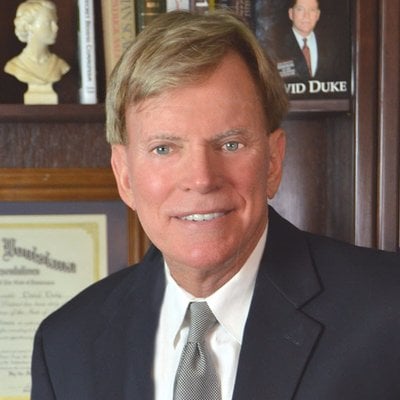 Dillard University, a historically black institution, might not be an expected site for an appearance by David Duke (right), the white supremacist former Ku Klux Klan leader who is running for U.S. Senate in Louisiana. But the rules for a debate a local television station will host at Dillard next week called for any candidate receiving at least 5 percent in polls to be eligible, and Duke made it over that threshold.
Duke told The Advocate that he was concerned because "Dillard is pretty supportive of Black Lives Matter, and I've been pretty critical of them." Many supporters of Dillard have been asking why the university would host Duke.
On Saturday, Dillard issued a statement noting that it agreed to host the debate and did not set the rules on who would be included. "We were requested to provide a space for an undetermined number of candidates for a forum that would not be open to the public. As an engaged member of our community, Dillard provides space for numerous events each year," the statement said. "WVUE set the criteria for participation and is the sole sponsor of this event. Under the criteria established by Raycom Media, David Duke qualified by reaching at least 5 percent in independent statewide polling. Dillard University does not endorse the candidacy of any of the candidates who will appear at this debate."
Opinions on Inside Higher Ed
Inside Higher Ed's Blog U