You have /5 articles left.
Sign up for a free account or log in.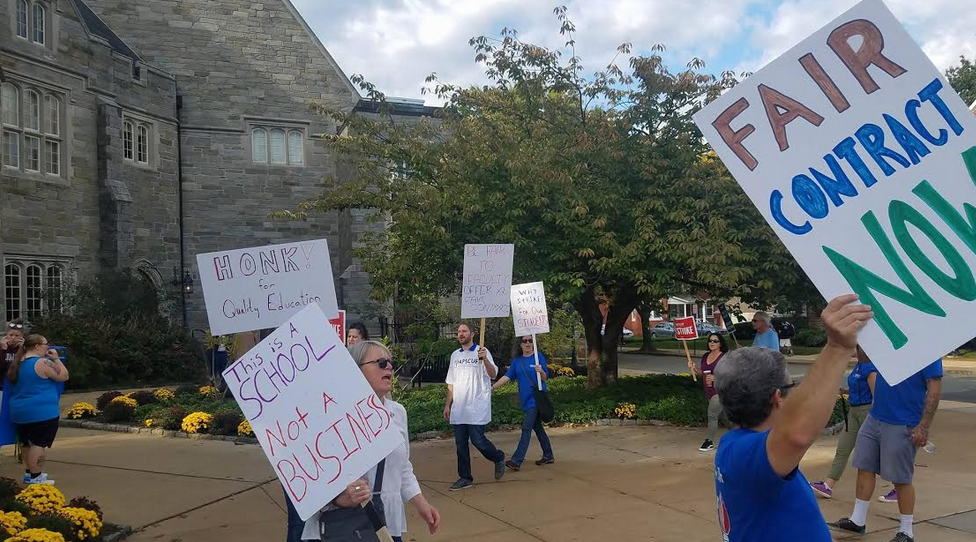 After three days, a faculty strike at 14 campuses in Pennsylvania is over. The State System of Higher Education and the Association of Pennsylvania State College and University Faculties have reached tentative agreement on a new contract, the system announced.
Members of the faculty union had been working on an expired contract since June 2015.
The new contract will last until June 2018. More details about the contract have not yet been released. The system announcement said that the deal includes raises for faculty members and "important health care cost savings." Prior to the strike, union officials said the pay increases were too small, especially those for adjuncts, and that the health insurance changes would be too harmful to faculty members.
The faculty made some concessions in their health coverage, said union president Kenneth Mash, but "we were willing to do it for the quality of our students' education."
The two sides came to an agreement at around 4 p.m. Eastern Friday, although negotiators from both sides did not directly communicate with each other, said Kenn Marshall, media relations manager for the university system. Instead, they bargained through intermediaries, including Pennsylvania Governor Tom Wolf. "I don't think this deal would have happened if it weren't for Governor Wolf," Mash said.
Further details will only be released after final approval of the deal.
The union issued a statement that said in part, "To preserve quality education, the Association of Pennsylvania State College and University Faculties accepted concessions to salary and benefits in exchange for eliminating most of the 249 changes the state system proposed in June. Also for the sake of students, APSCUF agreed to a salary package that was significantly lower than that of the other unions. APSCUF will release details about concessions and rescinded items in a future statement."
"We are tremendously happy for our students," Marshall said. "Come Monday, bright and early, students will be able to return to their classes."
The photo above shows pickets this week at West Chester University.