SEO Headline (Max 60 characters)
Amid Protests, Event at UC Davis Called Off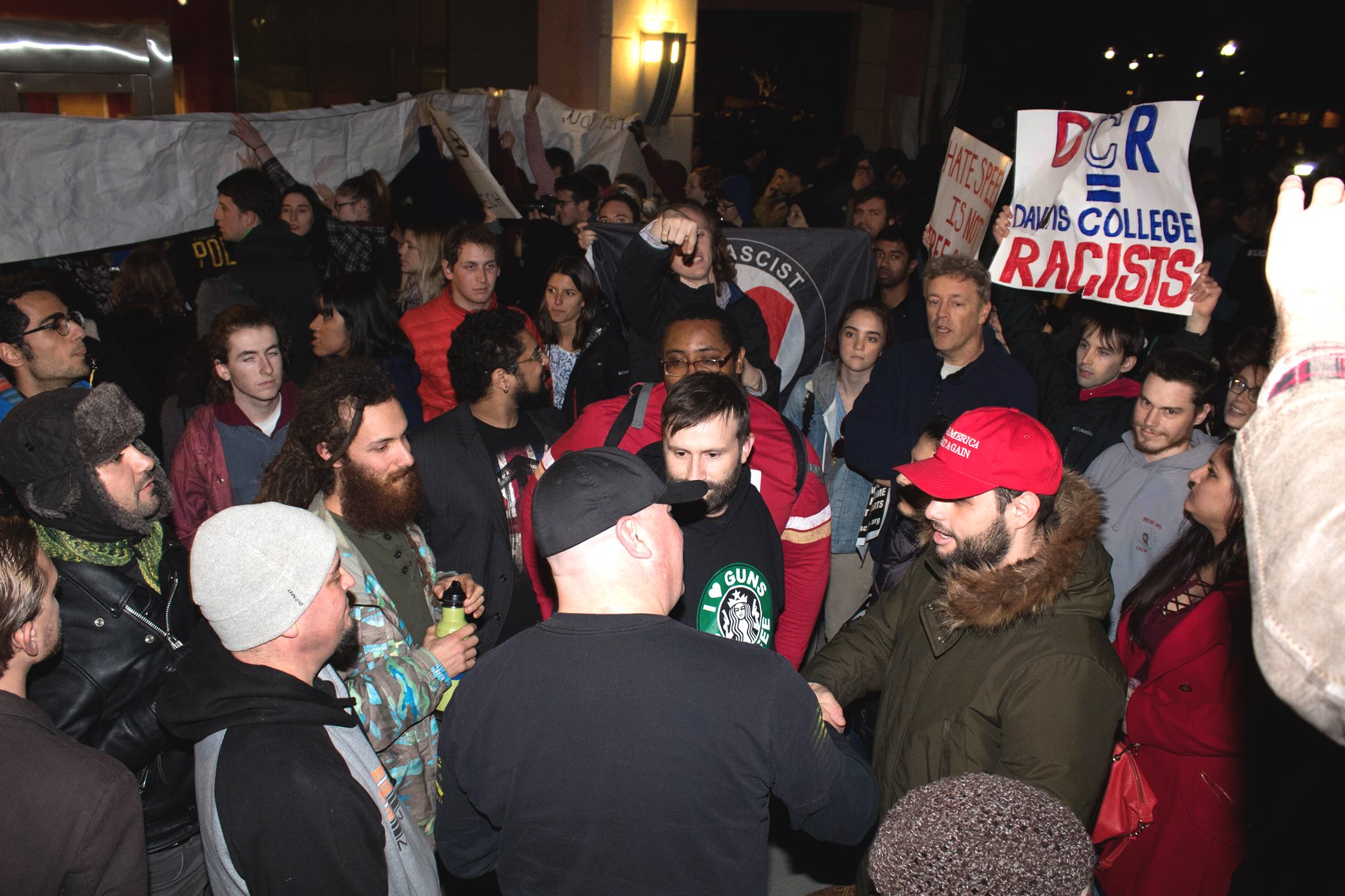 Milo Yiannopoulos, the controversial Breitbart author and public speaker, was scheduled to speak at the University of California, Davis, Friday, but the event was called off amid protests against his appearance. Critics note his many anti-feminist and anti-multicultural statements and his tendency to make personal comments about students and faculty members who disagree with him.
While Yiannopoulos's appearances on campus are controversial to start with, he was to have added a special feature at Davis. He invited Martin Shkreli, the widely derided and indicted pharmaceutical executive, to join him. University officials said the Davis College Republicans, which sponsored the event, made the decision to call off the event as the protests escalated. Yiannopoulos, on Facebook, countered, saying the university made the decision. He also said there was considerable violence by the protesters, but the university denied this.
Interim Chancellor Ralph J. Hexter said in a statement that he was disappointed that the speech did not take place, regardless of what people think of the ideas being promoted. "I am deeply disappointed with the events of this evening," said Hexter. "Our community is founded on principles of respect for all views, even those that we personally find repellent. As I have stated repeatedly, a university is at its best when it listens to and critically engages opposing views, especially ones that many of us find upsetting or even offensive."
You may also be interested in...
Today's News from Inside Higher Ed
Inside Higher Ed's Quick Takes