You have /5 articles left.
Sign up for a free account or log in.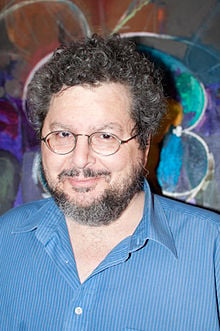 David Gelernter (right), an outspoken Yale University professor, is under consideration as a science adviser to the Trump administration, The Washington Post reported. Gelernter is a computer scientist who is well known for reasons beyond his scholarship -- in 1993, Gelernter was a target of a mail bomb sent by Ted Kaczynski, known as the Unabomber, which nearly killed Gelernter.
He also has become a force in the culture wars about higher education. He is the author of America-Lite: How Imperial Academia Dismantled Our Culture (and Ushered in the Obamacrats). In that book, he offers many critiques of higher education. Gelernter is Jewish but suggests that some of what he sees as academe's problems relate to increasing "Jewish presence at top colleges." He wrote that, in part because of Jews, colleges have moved to the left politically and acquired "a more thrusting, belligerent tone."