SEO Headline (Max 60 characters)
Court Upholds Foundation's Antitrust Immunity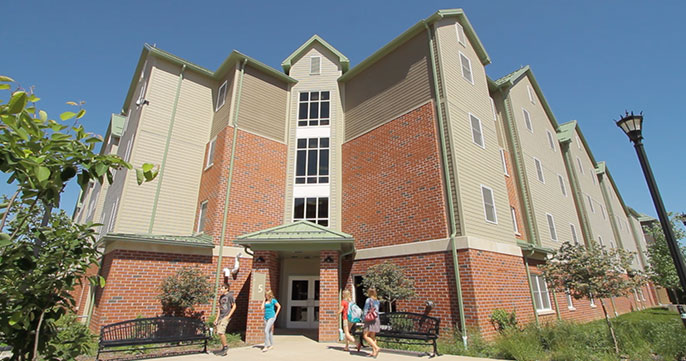 A federal appeals court on Thursday ruled Edinboro University and its foundation are protected from antitrust laws after a group of local landlords claimed a conspiracy to monopolize the student housing market around the public university in northwestern Pennsylvania.
But the decision more narrowly interprets the university's governmental antitrust immunity than did a lower court's ruling.
A group of landlords owning almost 400 off-campus rental units filed suit in U.S. District Court in Erie in May 2015. They alleged occupancy rates in their off-campus units fell after the Edinboro University Foundation developed a $117 million on-campus student housing project for the university and the university imposed stiffer on-campus living requirements. Construction on the complex started in 2007, and the university decided to increase on-campus residency requirements in 2011 -- two and a half years after the first phase of the housing project opened. The landlords first named Edinboro's foundation in the complaint, which alleged violation of the Sherman Antitrust Act, and later added the university's president. The university itself was listed as a nondefendant co-conspirator.
Edinboro University doubled its residency requirements for most full-time, first-year noncommuter students and some transfer students from two consecutive semesters to four, the suit said. The university did so in order to capture enough revenue to pay for more than $100 million in bond debt the foundation took on to build the housing complex for the university, it alleged. But the university maintained the change would help students graduate.
Senior U.S. District Judge Barbara J. Rothstein threw out the case in March of last year. She found that the foundation was an agent of the university, which was protected by broad state government immunity under a 1943 Supreme Court case.
The U.S. Court of Appeals for the Third Circuit affirmed that decision in part on Thursday but decided the lower court had painted with too broad a brush. The lower court had ruled the university and its foundation were immune to the antitrust act automatically because the university was an arm of the state. But Third Circuit Chief Judge D. Brooks Smith wrote that a narrower standard should apply, likening the university to a municipality -- an arm of the state acting in the public interest instead of a sovereign arm of the state.
Smith still found that the actions of the university and the foundation it directs are immune because they conformed to a "clearly articulated state policy." He cited a Pennsylvania law calling on public universities to provide appropriate student living facilities as that clearly articulated state policy.
The Court of Appeals remanded the case, instructing that it be dismissed without prejudice and leaving open the door for the landlords to file an amended complaint.
Opinions on Inside Higher Ed
Inside Higher Ed's Blog U