SEO Headline (Max 60 characters)
University of Cincinnati Places Law Dean on Leave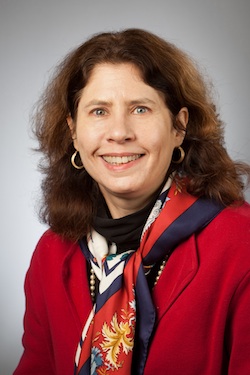 The University of Cincinnati placed its College of Law dean on administrative leave Wednesday shortly after she blamed deficit-closing efforts for upsetting faculty members who had been organizing against her leadership.
Dean Jennifer Bard was placed on leave after just 21 months on the job. Peter E. Landgren, Cincinnati's provost and interim senior vice president for academic affairs, announced the move in an email addressed to the College of Law community, saying he is firming up a transition plan for the college. He said his decision followed a "thorough evaluative process," according to the email, which was posted by TaxProf Blog.
Bard was surprised by the move and is reviewing her legal options, she said in a statement, according to The Cincinnati Enquirer. She said the law school had improved its bar passage rates, fund-raising, reputation and number of applicants under her leadership.
The development comes shortly after efforts to seek Bard's removal by a group of at least nine of the UC College of Law's roughly 40 faculty members became public. The Cincinnati Business Courier obtained emails from the faculty members in which they discussed holding a vote of no confidence in Bard as early as November 2016. Bard signed a six-month plan to "restore mutual trust and respect" with the faculty in January.
Bard had said she upset a small group of faculty members while making progress in cutting a multimillion-dollar deficit at the College of Law, and that faculty members tried to stop her by taking advantage of a leadership vacuum created by interim leaders at the university. Controversial savings proposals included consolidating the UC law library into the university library system, requiring pre-travel approval and requiring the submission of travel receipts. Bard was hired to eliminate a deficit at the law school, she told the Business Courier in a statement this week.
Bard was hired to become the law school's dean under a five-year contract in 2015. She had been special assistant to the provost for academic engagement at Texas Tech University, where she directed the university's J.D./M.D. program and its health law concentration program.
You may also be interested in...
Today's News from Inside Higher Ed
Inside Higher Ed's Quick Takes