Title
Controversy Over CUNY Commencement Speaker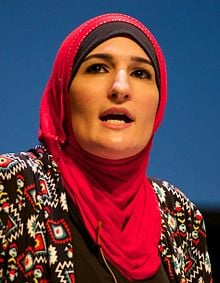 Numerous politicians and others in New York City are criticizing the City University of New York because the commencement speaker for its School of Public Health is Linda Sarsour, co-organizer of the National Women's March and former executive director of the Arab American Association of New York. Some are noting Sarsour's criticism of Israel and Zionism, while her defenders are noting that she was among the Muslim leaders who organized efforts to help repair a Jewish cemetery that was vandalized this year in St. Louis. Headlines on conservative websites have charged that she is an advocate for "Sharia law," apparently in reference to her own religious observance and not in relation to any views on public policy.
On Thursday, CUNY Chancellor James B. Milliken issued a statement indicating that he would not intervene in the public health school's choice of speaker.
"The decision to invite Ms. Sarsour was made by the School of Public Health," he wrote. "The commencement speakers are selected at the college level … CUNY's administration, its Board of Trustees and political leaders are being asked to overrule the college and cancel Ms. Sarsour's speech because critics object to things she has reportedly said or written. While one might disagree with the School of Public Health's decision to invite Ms. Sarsour to speak at commencement, that difference of opinion provides no basis for action now. Taking action because critics object to the content of speech would conflict with the First Amendment and the principles of academic freedom."
Opinions on Inside Higher Ed
Inside Higher Ed's Blog U