Title
State Pension Costs Lead to Public College Cuts
Ballooning state spending on pension funds is contributing to disinvestment in public colleges, according to a new report from the Manhattan Institute.
"Over the past several years, total state expenditures have increased, on average, across the U.S., and pension expenditures (and liabilities) have increased the most -- by an average of 61 percent between 2008 and 2015," the report said. "But states decreased per-student higher education spending by an average of 22.4 percent over the same period. State funding for higher education is nearly $10 billion (adjusted for inflation) below what it was in 2008."
A 2015 study found that Medicaid obligations also are contributing to public higher education's money woes.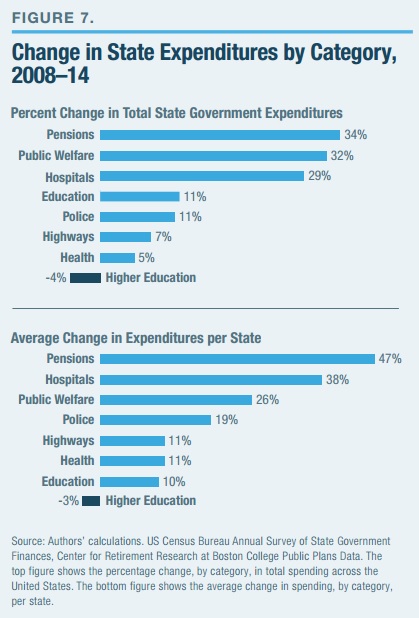 Opinions on Inside Higher Ed
Inside Higher Ed's Blog U
Topics
What Others Are Reading
Past:
Day
Week
Month
Year