SEO Headline (Max 60 characters)
Drew Faust Will Step Down as Harvard President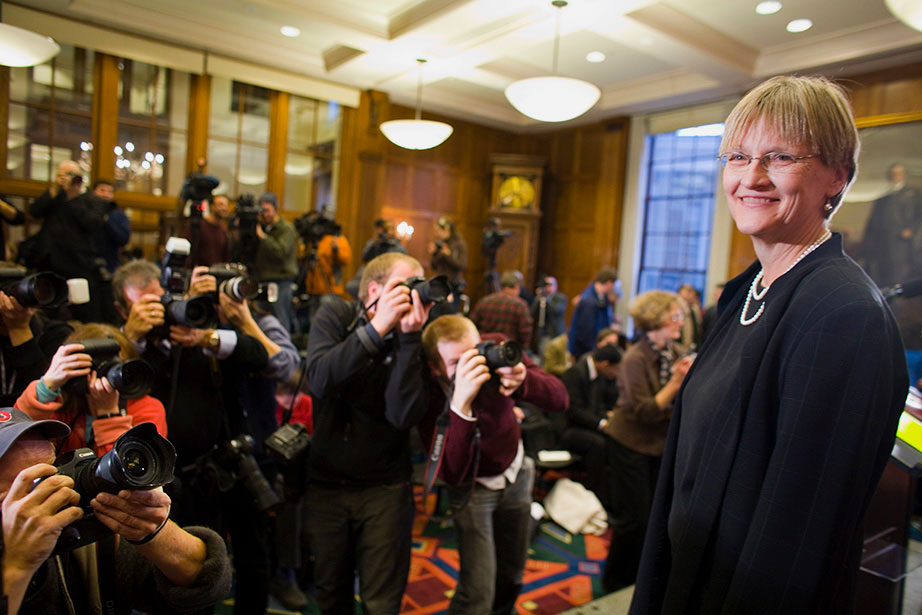 Drew Faust announced Wednesday that she will step down as president of Harvard University at the end of June 2018. Faust has been president since 2007. Her appointment was hailed by many as a breakthrough in that she became the first woman to lead the oldest and wealthiest university in the United States. During her tenure she has spoken out on the need to promote inclusiveness in American society and higher education, and also has stressed the importance of support at the federal level for science and student aid.
Shortly after she became president, Harvard (like the rest of American higher education) faced a major economic downturn. Because of Harvard's large endowment, it is more dependent than most colleges on endowment income, and the university thus faced quite a shock when the endowment's value dropped substantially. But Faust has also led a record-setting fund-raising campaign, bringing in $8 billion so far.
Faust also led Harvard into edX, a collaboration first with the Massachusetts Institute of Technology and later with many other universities, as a platform for online teaching and learning.
The photo above right shows the press conference where Faust's appointment as president was announced.
Opinions on Inside Higher Ed
Inside Higher Ed's Blog U