SEO Headline (Max 60 characters)
2 Universities Rescind Honors for Charlie Rose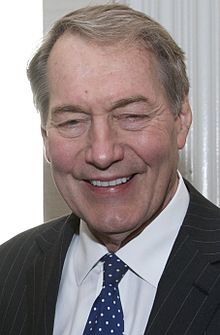 Arizona State University and the University of Kansas have rescinded honors for Charlie Rose, the journalist who was fired last week by CBS and PBS after reports surfaced that he had sexually harassed multiple women.
At Arizona State, the Walter Cronkite School of Journalism announced that it was rescinding a 2015 award to Rose that is named for Cronkite. Christopher Callahan, dean of the school, issued a statement in which he said that "this unprecedented action is taken with the utmost seriousness and deliberation. We are not in the business of trying to rewrite history. The Cronkite Award is bestowed each year to celebrate a great journalist, our school, our students, our alumni and our profession. It is a lifetime achievement award. It does not come with term limits. It is given in perpetuity. The idea of 'taking back' a Cronkite Award is so foreign that the possibility was never even considered when the award was first created by Walter, the school and the Cronkite Endowment Board of Trustees more than 30 years ago. Nonetheless, Callahan said he and others at the school believed that rescinding the award was appropriate. "The damage caused by Mr. Rose's actions extends far beyond the news organizations for which he worked," the statement said. "The actions victimized young women much like those who make up the overwhelming majority of Cronkite students – young women who deserve to enter workplaces that reward them for their hard work, intelligence and creativity and where they do not have to fear for their safety or dignity. In rescinding this award, we hope to send an unequivocal message that what Mr. Rose did is unacceptable."
At Kansas, the university announced it was rescinding an award for similar reasons, and that "Rose does not exemplify the ideals of this award."
You may also be interested in...
Today's News from Inside Higher Ed
Inside Higher Ed's Quick Takes