Title
Holy Cross Keeps 'Crusader' Name; Paper Drops It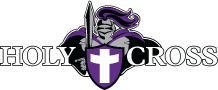 The College of Holy Cross board decided Saturday against changing the name of the campus mascot, the Crusaders.
"While we acknowledge that the Crusades were among the darkest periods in Church history, we choose to associate ourselves with the modern definition of the word crusader, only which is representative of our Catholic, Jesuit identity and our mission and values as an institution and community," the Reverend Philip Boroughs, president, and John Mahoney, the board chair, wrote in a statement. "We are not simply crusaders, we are Holy Cross Crusaders."
On Friday, the student newspaper at Holy Cross, The Crusader, announced announced that it would change its name, from Feb. 9 on, to The Spire.
"No matter how long ago the Crusades took place, this paper does not wish to be associated with the massacres (i.e. burning synagogues with innocent men, women, and children inside) and conquest that took place therein," said an editorial for the student newspaper.
The Spire's name was inspired by the spires adorning the college's historic main building, Fenwick Hall.
The student newspaper changed its name once before, in 1955, from The Tomahawk to The Crusader.
Opinions on Inside Higher Ed
Inside Higher Ed's Blog U