Title
Park U Instructor Arrested by Immigration Officials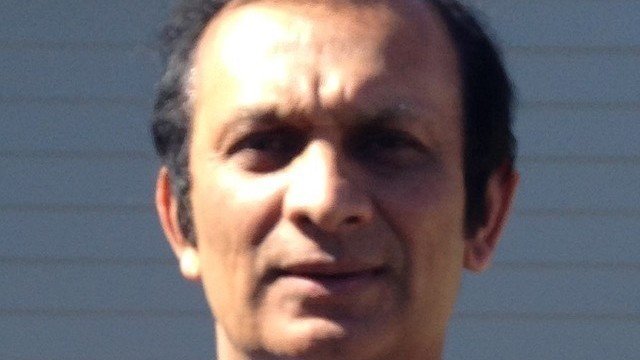 A Park University chemistry instructor and father of three was arrested by immigration officials Jan. 24 in his Lawrence, Kans., front yard while his family looked on, The Kansas City Star reported.
Syed Ahmed Jamal (right), 55, teaches as an adjunct and conducts research at local hospitals. He has three U.S.-born children, five U.S. citizen siblings and no criminal record, according to the newspaper.
The arrest of Jamal, who arrived in the U.S. from Bangladesh more than 30 years ago, has sparked outrage in the local community.
On Sunday, more than 16,000 people had signed a petition against Jamal's arrest, describing him as a "beloved Lawrence family man, scientist and community leader." The petition is accompanied by a statement from Jamal's ninth-grade son, Taseen.
"My little brother cries every night, my sister can't focus in school, and I cannot sleep at night," Taseen Jamal wrote. "If my father is deported, my siblings and I may never get to see him again."
Jamal was living in the U.S. under a "supervised stay" at the time of his arrest, reporting to Immigration and Customs Enforcement each year. In the past two decades, an immigration judge had ordered Jamal's "voluntary departure" twice -- after he overstayed his visa in 2002 and 2011, respectively, according to a statement released by the immigration agency, published by Fox 4 Kansas City.
Greg Gunderson, president at Park, issued this statement: "While we have only limited information about the complex issues that apply to Syed's case, we hope there are options that may allow this husband, father, valued community member, scientist and educator to remain in the United States. I am sending a letter of support to ask immigration officials to find a way to keep him here. Although I recognize and respect that there are differences of opinion concerning immigration in our country, I support our Park family and stand committed to advocate, through love and reason, for the members of our university community."
Opinions on Inside Higher Ed
Inside Higher Ed's Blog U
Topics
What Others Are Reading
Past:
Day
Week
Month
Year