Title
Prominent Oxford Professor Charged With Rape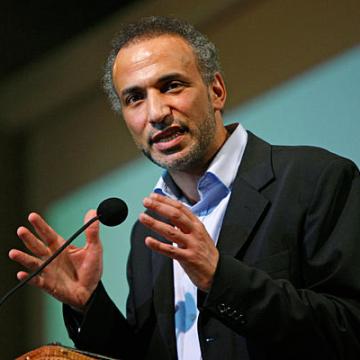 Tariq Ramadan, a prominent Islamic studies scholar and professor at the University of Oxford, has been charged with rape in France, The New York Times reported. The charges are based on accusations brought four months ago by two women, which Ramadan has denied.
Ramadan was being held in custody pending a decision by a judge on whether to grant bail. He took a leave of absence in November from his position at Oxford, where he is the HH Sheikh Hamad Bin Khalifa Al Thani Professor of Contemporary Islamic Studies.
Ramadan, who was born in Switzerland, became something of a cause célèbre in American academe during the George W. Bush administration, when he was denied a visa to come to the U.S. to accept a teaching position at the University of Notre Dame. The U.S. government eventually said the denial was the result of donations Ramadan made between 1998 and 2002 to a Swiss charity, the Association de Secours Palestinien. The Bush administration barred Americans from supporting the charity in 2003, after Ramadan donated, saying it provided support for Hamas. Ramadan testified that did not know his donation could be used inappropriately and that he donated to help Palestinian refugees.
Opinions on Inside Higher Ed
Inside Higher Ed's Blog U