Title
Lawrence Bacow Will Be Next Harvard President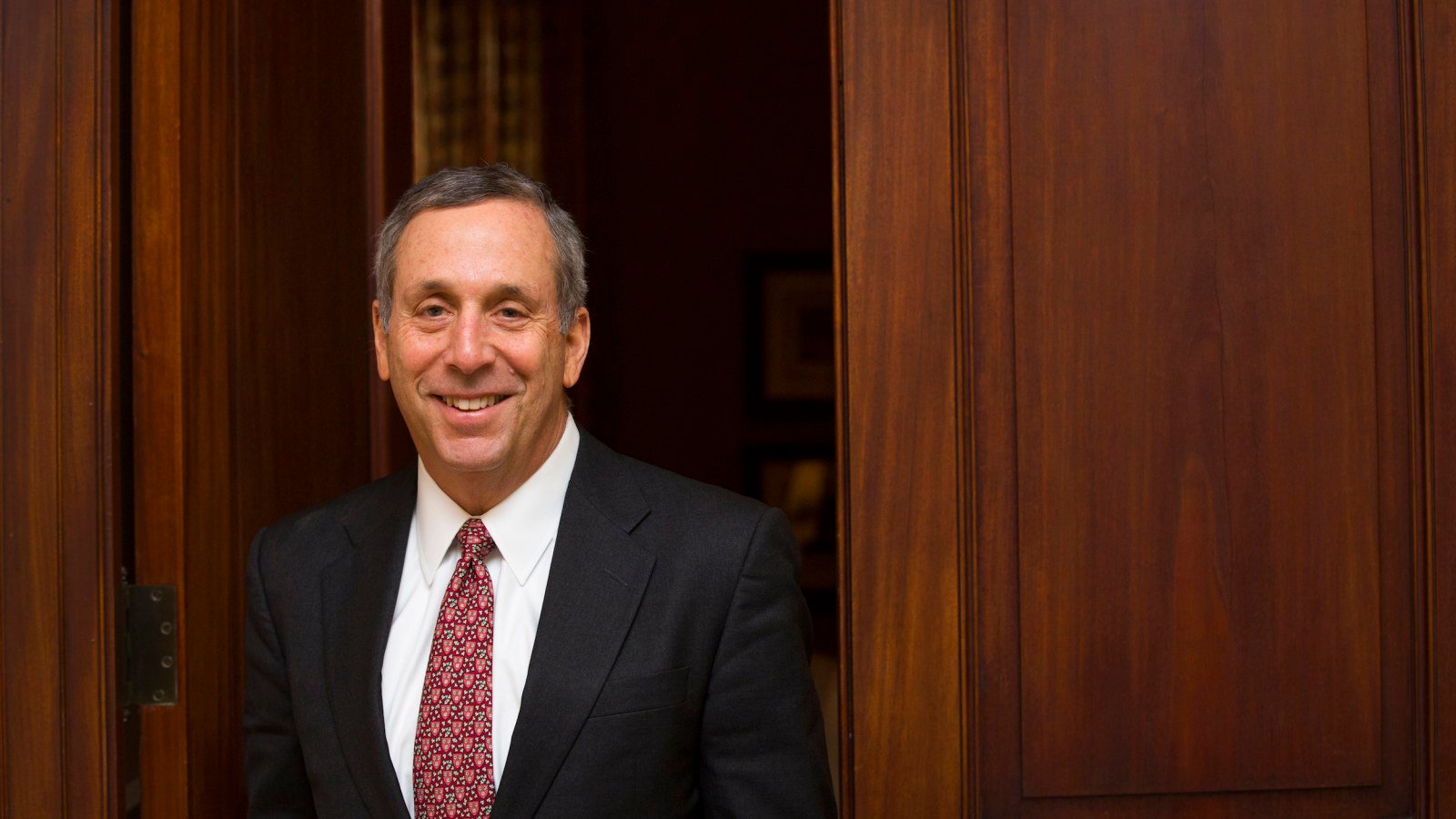 Harvard University on Sunday announced that its next president will be Lawrence S. Bacow, former president of Tufts University.
Bacow, 66, is currently the Hauser Leader-in-Residence at the Harvard Kennedy School of Government's Center for Public Leadership. Prior to serving as president at Tufts for a decade, he spent 24 years on the faculty of the Massachusetts Institute of Technology, where he served as chancellor, chair of the faculty and the Lee and Geraldine Martin Professor of Environmental Studies.
The son of immigrants, he attended college at MIT and then earned three degrees from Harvard, including a Ph.D. in public policy. His scholarly work has included environmental policy, bargaining and negotiation, economics, law, public policy, and higher education.
Bacow will succeed Drew Faust, who announced in June that she would step down as Harvard president at the end of the current academic year. She has been president since 2007.
Harvard posted the following video in which Bacow talks about his parents, noting that they were both refugees and that his mother, a survivor of Auschwitz, was the only member of her family or her town who survived the Holocaust and World War II. He offers praise for the United States, asking "where else" can you go from an immigrant with nothing to the life of opportunity he has had. Of his opportunities, he says that "higher education was at the root of that."
He also says in the video that this may be the first time that people are challenging the value of higher education, and argues that higher education should be defended, both for its impact on students and society. He reflects on his decade at Tufts and says that his most significant accomplishment there was raising money to dramatically increase spending on financial aid. He expresses strong support for diversity, saying that "ultimately, we learn from our differences."
Following are some of the articles in which Bacow has been quoted on issues in higher education generally or at Tufts.
How long will Bacow serve as president? Harvard, of course, didn't say anything about that. But when he announced he was stepping down at Tufts, he said, "I have often said that 10 years is about the right term for a university president. It is long enough for one individual to have a substantial impact but not so long that the institution, or the president, becomes comfortable."
Opinions on Inside Higher Ed
Inside Higher Ed's Blog U