You have /5 articles left.
Sign up for a free account or log in.
Several universities have revoked honorary degrees bestowed to Bill Cosby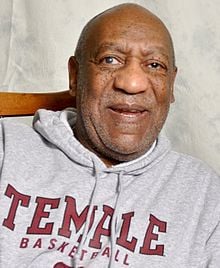 after Thursday's verdict, finding the actor guilty of sexual assault.
Temple University, Cosby's alma mater, on Friday rescinded an honorary degree given to the actor nearly three decades ago. Temple released a statement explaining the revocation. "In 1991, based on his career achievements, Temple awarded an honorary degree to William Cosby. Yesterday, Dr. Cosby was found guilty by a jury of the felony of aggravated sexual assault. Today the Temple University Board of Trustees has accepted the recommendation of the university to rescind the honorary degree."
North Carolina A&T State University's board voted Friday to revoke Cosby's 2008 honorary degree, according to The News Observer. Todd Simmons, associate vice chancellor for university relations, confirmed the revocation but declined to comment further.
Boston College also rescinded Cosby's honorary degree Friday, despite telling The Boston Globe Thursday it wouldn't do so "as a matter of policy." This is the first time Boston College has revoked an honorary degree.
Cosby was convicted Thursday of assaulting Andrea Constand in 2004, when she was serving as the women's basketball operations director at Temple.