SEO Headline (Max 60 characters)
University Backs President Who Is Subject of Suit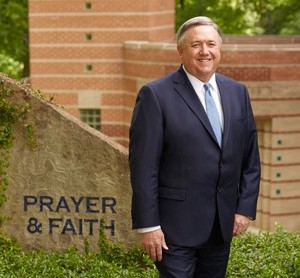 Columbia International University released a statement Sunday backing its president, Mark Smith (right), who is being sued over allegations at his prior institution, Ohio Christian University. A lawsuit against Smith and Ohio Christian by the former general counsel there charges that he was fired for investigating charges that Smith's son, while a student and employee, engaged in sexual harassment and made racist, sexist, anti-gay and anti-Semitic comments -- charges that Smith and the university have denied.
A statement posted to Columbia International's Facebook page Sunday said that the university's board met over the weekend and backs Smith. "We want you to know that CIU fully vetted Dr. Smith prior to hiring him as CIU president, and found him to be an exceptional candidate for office," said the statement. The statement also said that the university vetted the president's son before hiring him. "Please pray for CIU. Please pray with CIU. As information becomes available, we want to share it with you," said the statement.
You may also be interested in...
Today's News from Inside Higher Ed
Inside Higher Ed's Quick Takes