Title
Colleges and Hurricane Florence
Hurricane Florence is still moving and it remains unclear how much damage it will do to colleges in the Carolinas. At Inside Higher Ed, we hope the damage is minimal and welcome reports from colleges on how they are faring. Please email [email protected].
Colleges throughout the region are closed, many of them with mandatory campus evacuations.
Many students from the College of Charleston have been evacuated to the University of South Carolina, which posted this photo.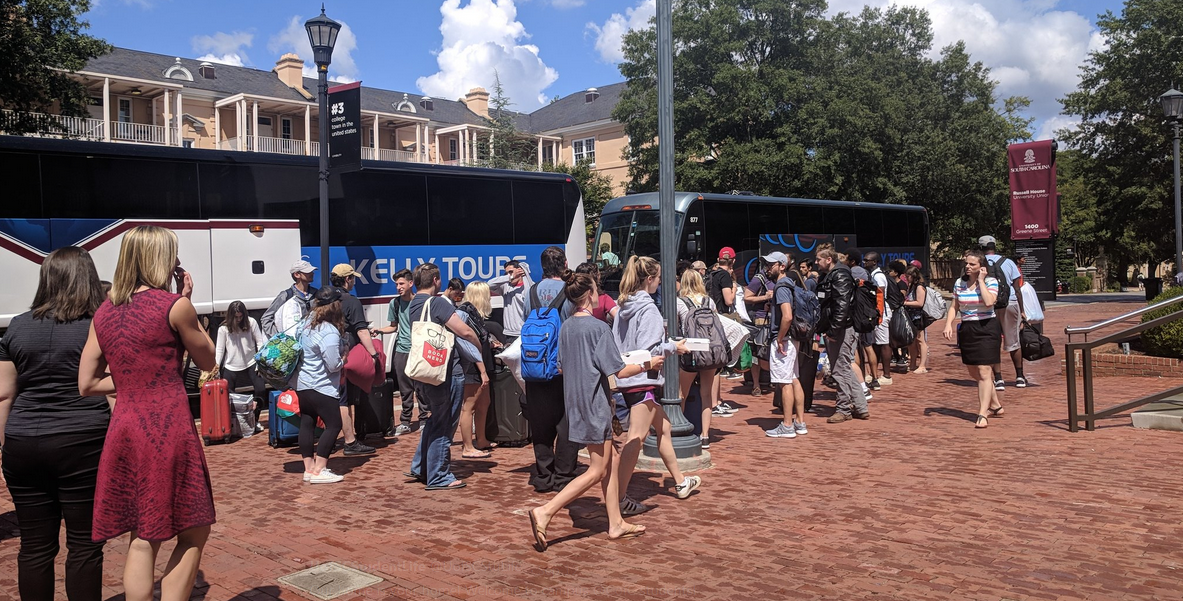 East Carolina University tweeted photos (below) of some of its students volunteering in various efforts before Florence's arrival.
Opinions on Inside Higher Ed
Inside Higher Ed's Blog U