SEO Headline (Max 60 characters)
Scholars Win Pulitzer Prizes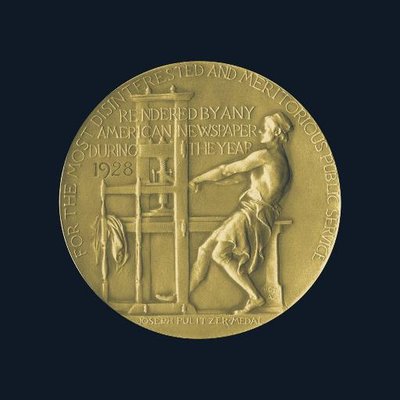 Scholars were among the winners of Pulitzer Prizes for letters announced Monday. The categories won by scholars are:
Biography, awarded to Jeffrey C. Stewart, a professor of black studies at the University of California, Santa Barbara, for The New Negro: The Life of Alain Locke (Oxford University Press).
History, awarded to David W. Blight, the Class of 1954 Professor of American History and director of the Gilder Lehrman Center for the Study of Slavery, Resistance and Abolition at Yale University, for Frederick Douglass: Prophet of Freedom (Simon & Schuster).
Poetry, awarded to Forrest Gander, the A. K. Seaver Professor of Literary Arts and Comparative Literature at Brown University, for Be With (New Directions)
In addition, three reporters for the Los Angeles Times -- Matt Hamilton, Harriet Ryan and Paul Pringle -- won the prize for investigative reporting "for consequential reporting on a University of Southern California gynecologist accused of violating hundreds of young women for more than a quarter century."
You may also be interested in...
Today's News from Inside Higher Ed
Inside Higher Ed's Quick Takes