Title
Inside Higher Ed's New Managing Editor: Marjorie Valbrun
Inside Higher Ed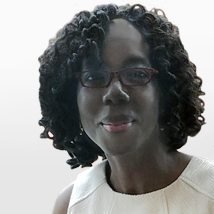 is pleased to announce that after a rigorous national search, it has hired Marjorie Valbrun, a senior editor at the publication since 2018, as managing editor. In this role, Valbrun will oversee the work of Inside Higher Ed's team of reporters and editors as they produce what we publish on our website each day.
Valbrun's career spans two decades at leading newspapers such as The Wall Street Journal, the Philadelphia Inquirer and the Baltimore Sun. She came to Inside Higher Ed in 2018 as a senior editor, and in that role has overseen reporters covering faculty and student life and international education.
Inside Higher Ed, the leading source of higher education news, analysis and commentary, has 3.7 million unique monthly visitors and 180,000 daily email subscribers.
Opinions on Inside Higher Ed
Inside Higher Ed's Blog U